Not Finding What You're Looking For?
With over 400 measures and supported by some of the worlds best doctors, clinicians, therapists and Physical Medicine and Rehabilitation researchers, the Rehabilitation Measure Database (RMD) is the go-to resource for benchmarks and outcomes.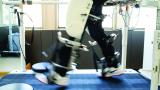 More than 60 years ago, we took the lead in making the science and care of rehabilitation a recognized medical specialty. We invite you to learn more about what this care looks like, both in physical building and clinical practice.
Limb & Motor Control Lab
We are working to understand the nature of the somatosensory and motor signals within the brain that control our movements.
Lab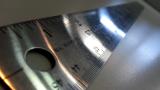 Neuralplasticity Lab
We study the cortical control of human movement and develop movement- and stimulation-induced techniques for enhancing motor system plasticity.
Lab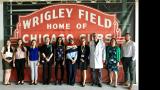 Cognitive Neuroscience Laboratory
We focus on executive function and social cognition, their representations in the human brain, and ways to improve these functions in patients with brain damage.
Lab
Robotics Lab
Our research is aimed at understanding the sensory-motor system through close interaction with artificial systems & how the brain executes motor behaviors.
Lab