Not Finding What You're Looking For?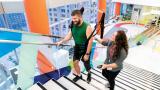 The first-ever "translational" research hospital where clinicians, scientists, innovators and technologists work together in the same space, applying research in real time to physical medicine and rehabilitation.

The global source of science-driven breakthroughs in Human Ability.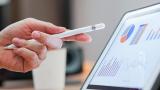 With more than 500 measures and supported by some of the world's best doctors, clinicians, therapists, and physical medicine and rehabilitation researchers, the Rehabilitation Measures Database (RMD) is the go-to resource for benchmarks and outcomes.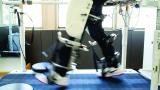 It's important to be confident about the quality of care you or a loved one will receive when entering a rehabilitation or treatment program. There are certain things to look for and questions to ask when narrowing down your list of options.
Limb Motor Control Lab
We are working to understand the nature of the somatosensory and motor signals within the brain that control our movements.
Lab
Single Motor Unit Laboratory
We record electrical activity from single motor units as well as muscle during voluntary and reflex contractions in patients with neurological disorders.
Lab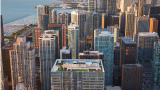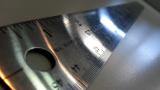 Cognitive Neuroscience Laboratory
We focus on executive function and social cognition, their representations in the brain, and ways to improve these functions in patients with brain damage.
Lab
Robotics Lab
Our research is aimed at understanding the sensory-motor system through close interaction with artificial systems & how the brain executes motor behaviors.
Lab