AbilityLab Cafe
Body
Come for a bite, stay for the view. Strategically placed in the northeast corner of the 12th floor, our Café has floor-to-ceiling windows, bringing beautiful Lake Michigan and the signature Chicago skyline right into the room.
From locally grown fresh fruits and vegetables to the down-home comfort of chicken pot pie or brownies, the Café features a wide variety of healthy choices and classic dishes. Our new kitchen means that we will have the space and tools to offer delicious food, cooking and ambience that draws patients, families, staff and the community in time and time again.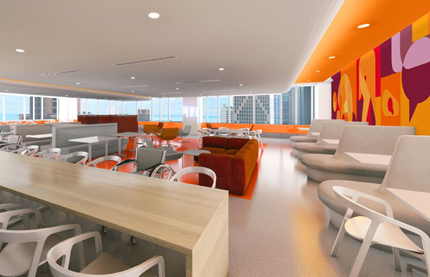 The Gardens
Body
Nature has the power to delight, calm and heal. And even in our urban environment in the heart of downtown Chicago, we knew it was important to have a patient-friendly way to bring in the outdoors.   
The Ability Garden
Ability is about movement and progress. Central to the Ability Garden are the winding paths that let you meander with your loved ones. This southwest garden, adjacent to the main Sky Lobby, is designed with our patients in mind — a safe and beautiful invitation to take a first stroll outside the hospital on foot, wheels or bionic limbs.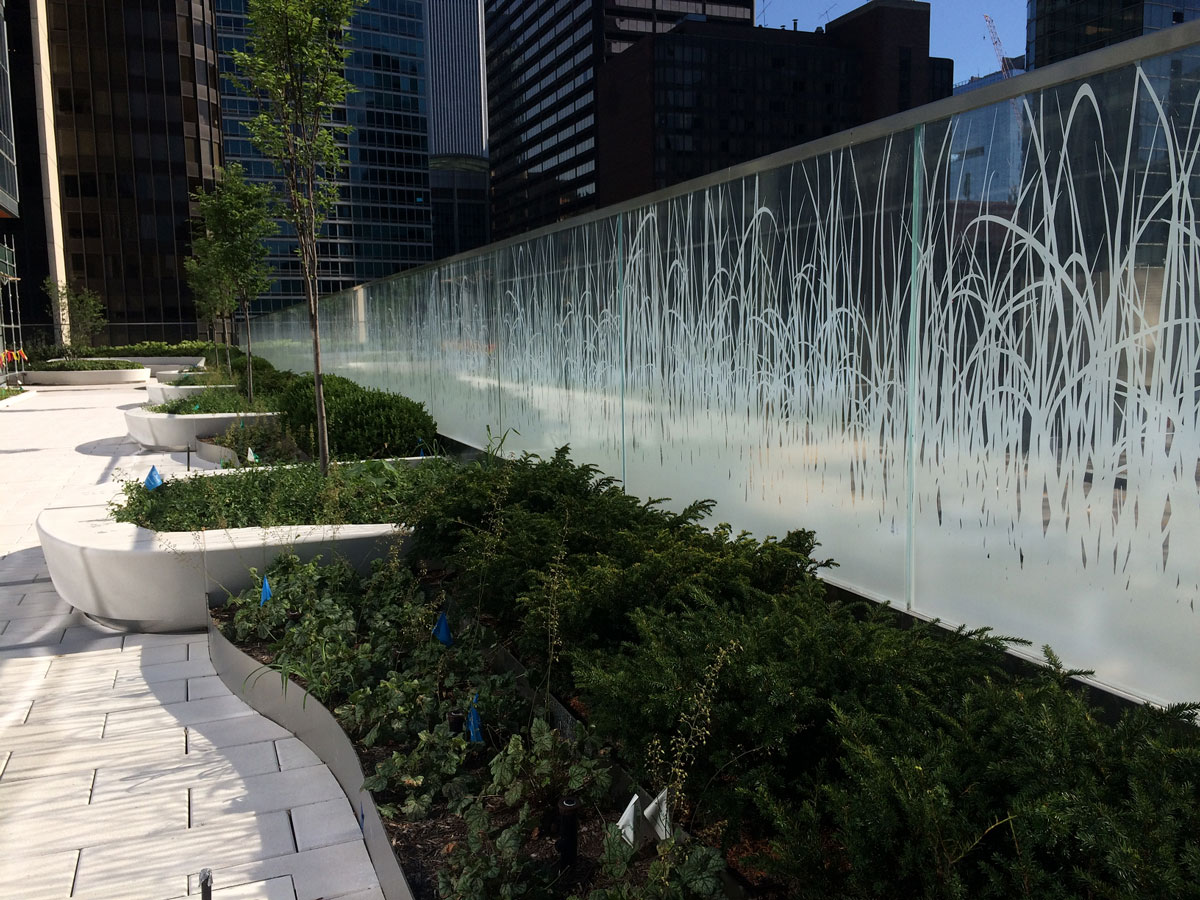 Nancy's Garden
Set under a canopy, this garden is tucked into the northeast corner and acts as a welcoming smile of the Shirley Ryan AbilityLab. Covered from the elements, Nancy's Garden offers patients and families a year-round place of calm to enjoy company or reflect on the road to recovery.  
Additional Support Services
Body
Chaplain Services
Your stay at the Shirley Ryan AbilityLab will not only be a period of progress, but also a time of unusual challenges – physical, emotional and spiritual. We have chaplains on staff to offer support to patients and families. Three worship services are regularly scheduled:
An interdenominational Christian service on Sunday morning, 10:15-10:45 AM
Evensong on Sunday evening. 4:30-5:00 PM
Catholic Mass on Tuesday evening, 5:00-5:30PM
Jewish Holy Days and Muslim holidays are observed, and other religious rituals or rites may be scheduled.
For information about services of other denominations in the area, please contact the Chaplain at 312-238-1200 or visit the LIFE Center.
Interpreters
Chicago embraces a truly diverse population, and translators for many foreign languages are available at the Shirley Ryan AbilityLab free of charge. If you need a foreign-language or sign-language interpreter, please speak to your Care Manager to make the necessary arrangements. For more information, please call 312-238-6102 or you can email us at Interpretive_Services@sralab.org.