Body
In the Grainger Pediatric Lab, therapy is often cleverly disguised as play. For example, a tool for stretching, strengthening and developing coordination might take the form a high-tech, neon-green jungle gym. A device to build strength and endurance might feel like riding a bike. Software games designed to improve thinking and speaking might be adapted for toddlers or teens - some of whom have already taught us more than a thing or two about how to make therapeutic video game computer software work and "rock."  And we don't forget the classic forms of  therapy: aquatic, cognitive, and speech & language.
Body
The Pediatric Lab is equipped with kid-sized version of our state-of-the-art devices, technology and equipment, including many inventions created by our scientists. Robotics for upper and lower extremity motor impairment, innovative treadmills and devices for walking, "intelligent" muscle stretchers, and 3-D gait analysis, as well as virtual reality setups all are employed to help our youngest patients achieve their best outcomes.
This Lab also includes high-tech augmentative communication devices to help recover various functions of young brains. For example, some show promise in advancing brain healing ("plasticity").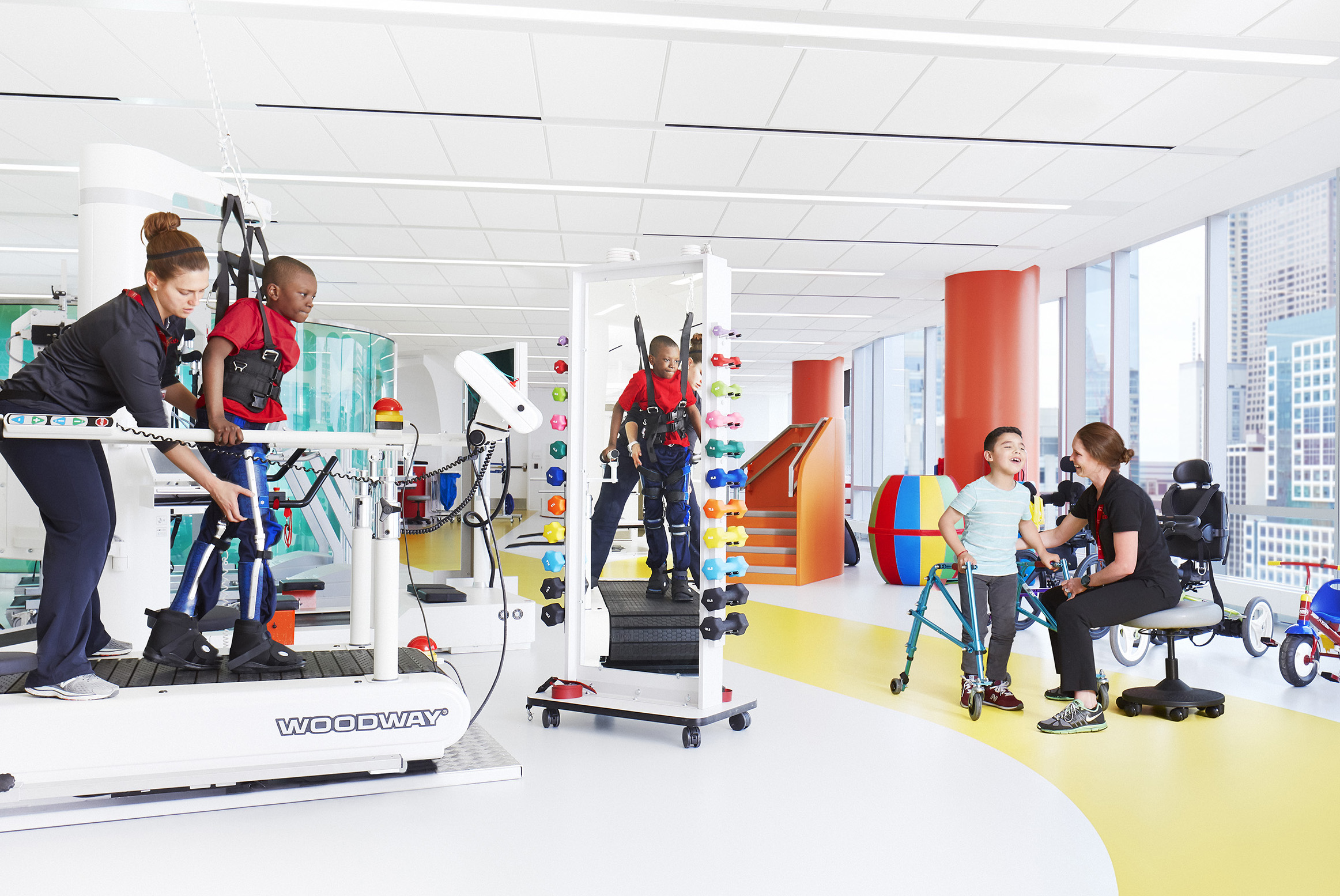 Body
In this state of the art environment, we treat children from across the United States and around the world. To see the patient rooms, and read more about our nursing and levels of care for our younger patients, visit our Pediatric Innovation Center. Or, check our Locations to find the nearest pediatric inpatient or outpatient site of care.