Why Choose Shirley Ryan AbilityLab
It's important to be confident about the quality of care you or a loved one will receive when entering a rehabilitation or treatment program. There are certain things to look for and questions to ask when narrowing down your list of options.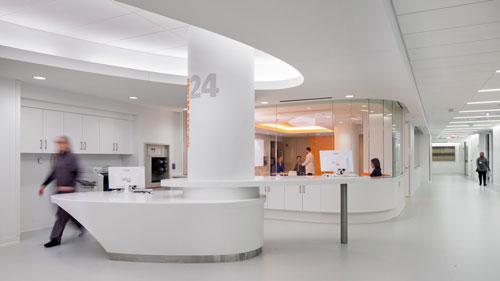 Making the decision on rehabilitation care can be difficult. Learn more about the conditions we treat.
learn more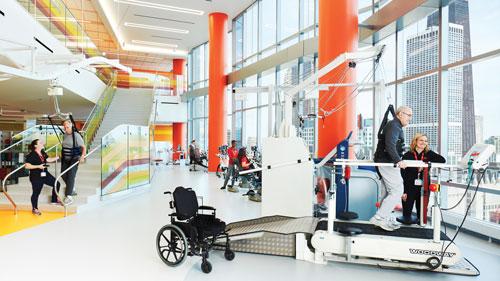 Integrating research into the clinical setting is only part of what makes choosing AbilityLab great for you or your loved one.
learn more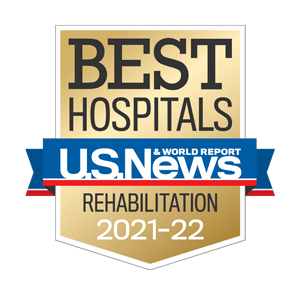 #1 for 31 Consecutive Years
Your Stay
From the striking exterior to the private patient rooms, everything in Shirley Ryan AbilityLab has been designed with your healing in mind.

Innovative Outcomes
Our research breakthroughs are often featured in prestigious publications such as The New England Journal of Medicine, JAMA, and National Geographic.
Display Name
Matthew Oswald, MD
Position
Attending Physician
View Profile
Position
Executive Director, Technology & Innovation Hub (tiHUB); Director, Max Näder Center for Rehabilitation Technologies & Outcomes Research; Associate Professor of PM&R, Medical Social Science, PTHMS, Northwestern University
View Profile
Position
Scientific Chair, The Regenstein Foundation Center for Bionic Medicine
Director, Neural Engineering for Prosthetics and Orthotics Lab
Associate Professor, Departments of Physical Medicine & Rehabilitation and Engineering, Northwestern University
View Profile
Why the Shirley Ryan AbilityLab?
Our new research hospital serves our patients in ways that are unprecedented in medicine.
STROKE RECOVERY
Our stroke patients travel 6 times farther in a one-hour therapy session compared to Skilled Nursing Facilities.
"Feasibility of Focused Stepping Practice During Inpatient Rehabilitation Poststroke and Potential Contributions to Mobility Outcomes," Neurorehabil Neural Repair, Feb 2015