The Henry B. Betts LIFE Center is a multimedia education center that provides opportunities for Learning, Innovation, Family and Empowerment for people living with a wide range of cognitive and physical impairments, chronic conditions or diseases affecting function — i.e., Ability.
We provide a starter set of core educational materials for a selected program, sectioned into key topics.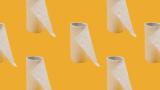 People with disabilities often experience a change in bowel patterns. Understanding how the digestive system works and common problems can help adjust to their bowel changes.
LifeCenter Item