Primary Image

Arthritis + Joint Conditions
We serve people whose abilities have been affected by arthritis (osteoarthritis, psoriatic, rheumatoid), hip fractures, joint replacement, orthopedic conditions, osteoporosis and spine disfiguration. We also treat patients affected by balance, rheumatologic and musculoskeletal disorders.
Our Patients are Our Priority
You want to recover what's most important in your life. We challenge ourselves to innovate ways to make that possible.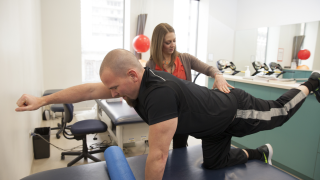 We address chronic pain through our dedicated Pain Management Center as well as cases of acute or short-term pain in our outpatient and DayRehab pain programs.
read more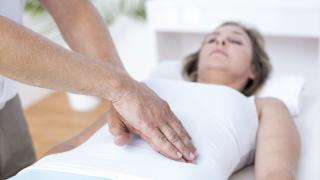 Our Women's Health Rehabilitation program specializes in the unique health issues that can arise over the course of a woman's lifetime.
read more
Arthritis + Joint Patient Stories
How We Heal
The doctors and nurses in our Nerve, Muscle & Bone Innovation Center treat patients facing a variety of conditions. Our Ability Labs offer unique experiences and powerful outcomes.
---
Science-Driven Care
Our state-of-the-art facility brings together top clinicians and scientists with the most advanced medical research and technology — providing the you with the greatest chance for your best outcome. With hundreds of clinical studies underway, access to the world's best research directly impacts your recovery.
We use biomechanics as a framework for investigating how we move and control our arms and hands following injuries and impairments.
view lab
Subheader
Clinical Trials + Research Studies
Content
Referenced Node
Referenced Node
Referenced Node
Our Clinicians
Meet our doctors who have dedicated their lives to helping people with arthritis and joint conditions.
View All