Body
The Shirley Ryan AbilityLab's physical spaces all say, "We're doing something never done before." Hundreds of thousands of patients, family members, clinicians, scientists, educators and the curious — from around the world and all walks of life — will be inspired by the patient rooms, labs, and many public spaces. Let's explore a few areas that will make your time with us unlike any traditional "hospital visit."
Private Patient Rooms
Body
A patient's room is among the most important places in the Shirley Ryan AbilityLab. Each one of our 242 private rooms provides comfort, privacy, security, therapeutic tools and opportunities to practice daily living skills. The bathrooms are the largest of any facility of our kind; doors slide open for even greater accessibility, and the shower can be used while standing, sitting or lying down.
Body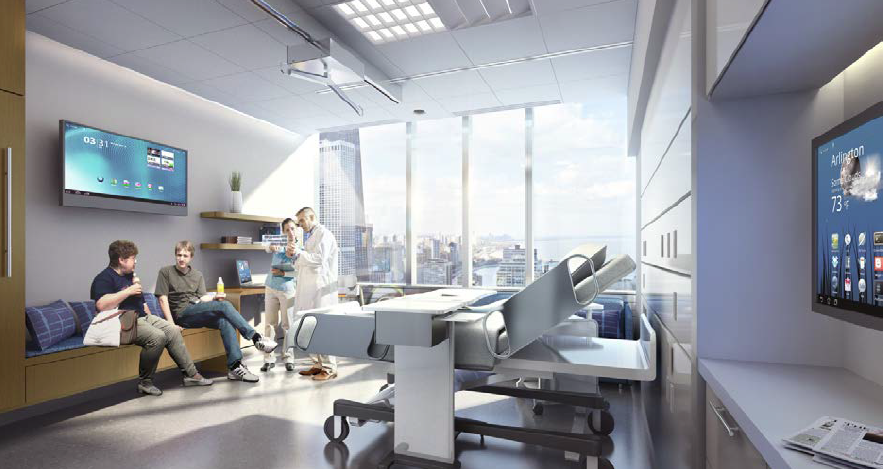 Body
Every patient room in the Shirley Ryan Abilitylab is private and includes a private bath. Design of the room is state-of-the-art in both infrastructure and technology. At the foot of the bed, in the sight line of patients and family members, a wall-mounted flat TV monitor displays a custom data/entertainment system that we call "My Station." My Station is accessible before, during and after care. The system makes it possible and fun to take an even more active role in therapy, a factor we know dramatically improves outcomes.
AbilityLab Cafe
Body
Come for a bite, stay for the view. Strategically placed in the northeast corner of the 12th floor, our Café has floor-to-ceiling windows, bringing beautiful Lake Michigan and the signature Chicago skyline right into the room.
From locally grown fresh fruits and vegetables to the down-home comfort of chicken pot pie or brownies, the Café features a wide variety of healthy choices and classic dishes. Our new kitchen means that we will have the space and tools to offer delicious food, cooking and ambience that draws patients, families, staff and the community in time and time again.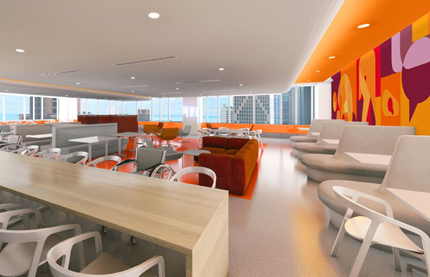 The Gardens
Body
Nature has the power to delight, calm and heal. And even in our urban environment in the heart of downtown Chicago, we knew it was important to have a patient-friendly way to bring in the outdoors.   
The Ability Garden
Ability is about movement and progress. Central to the Ability Garden are the winding paths that let you meander with your loved ones. This southwest garden, adjacent to the main Sky Lobby, is designed with our patients in mind — a safe and beautiful invitation to take a first stroll outside the hospital on foot, wheels or bionic limbs.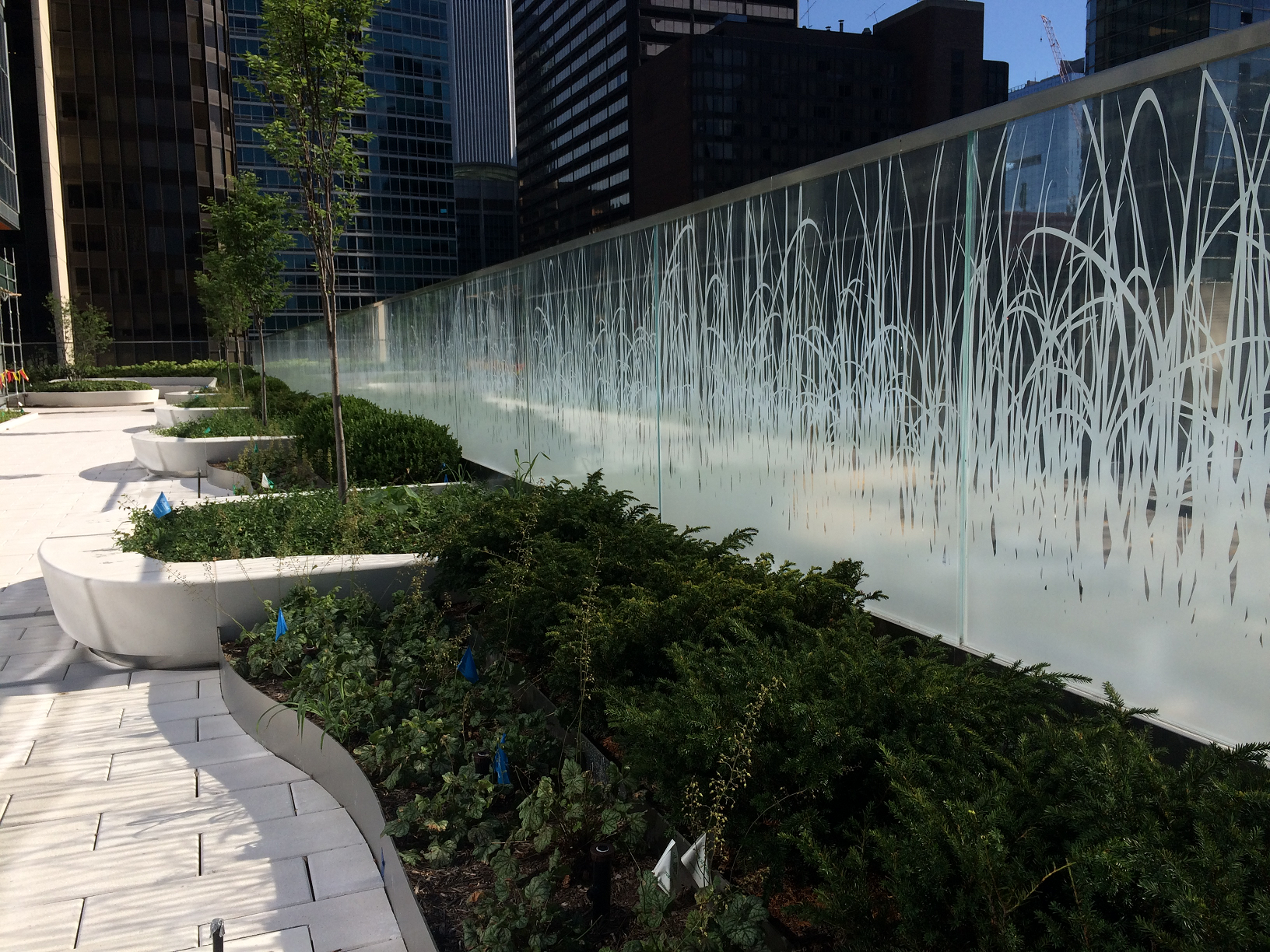 Nancy's Garden
Set under a canopy, this garden is tucked into the northeast corner and acts as a welcoming smile of the Shirley Ryan AbilityLab. Covered from the elements, Nancy's Garden offers patients and families a year-round place of calm to enjoy company or reflect on the road to recovery.