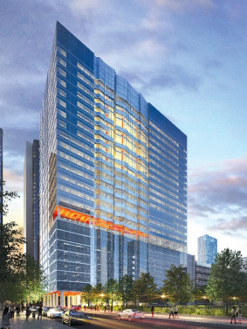 z Shirley Ryan AbilityLab Immersion Experience (Various Dates)
Want to learn more about our new approach to clinical research and patient care taking shape at the Shirley Ryan AbilityLab? Join us for the Immersion Experience, a half day program where you will gain insights into our new model of care, the design of the building, and the ideas that will enhance patient outcomes.
Your experience includes:
A behind-the-scenes look at our research hospital and our unique approach to translational research
A facility tour
Patient scenario activity and discussion in an ability lab
Q&A opportunities 
Coming to a course? Look for an Immersion Experience before or after most live course dates so you can attend while you are on site. 
Coming as a group? If you would like to arrange a customized Immersion Experience for your organization, please contact academy@ric.org.