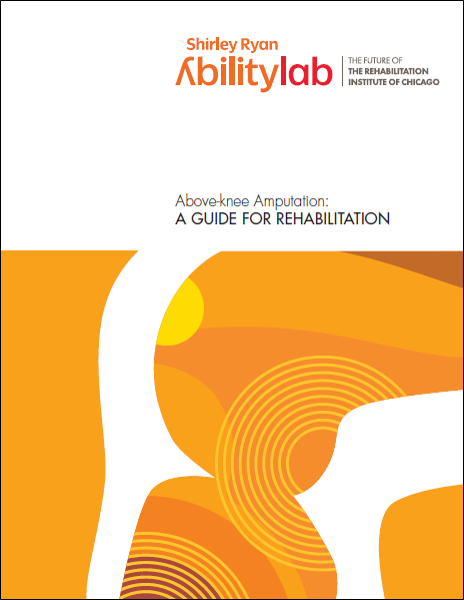 Above-Knee Amputation: A Guide for Rehabilitation, 2nd Ed
Save Money with Volume Discounts:
25 for $145.00
50 for $260.00
100 for $510.00
This 2nd Edition, updated booklet is designed to guide the above-knee amputee through the rehabilitation process. It contains information about the positioning, strengthening, and flexibility exercises that are unique to the care of your residual limb. 
We print these books on-demand, so please allow 5-7 days before your order ships.
Collections
Nurses Occupational Therapists Physical Therapists Physicians