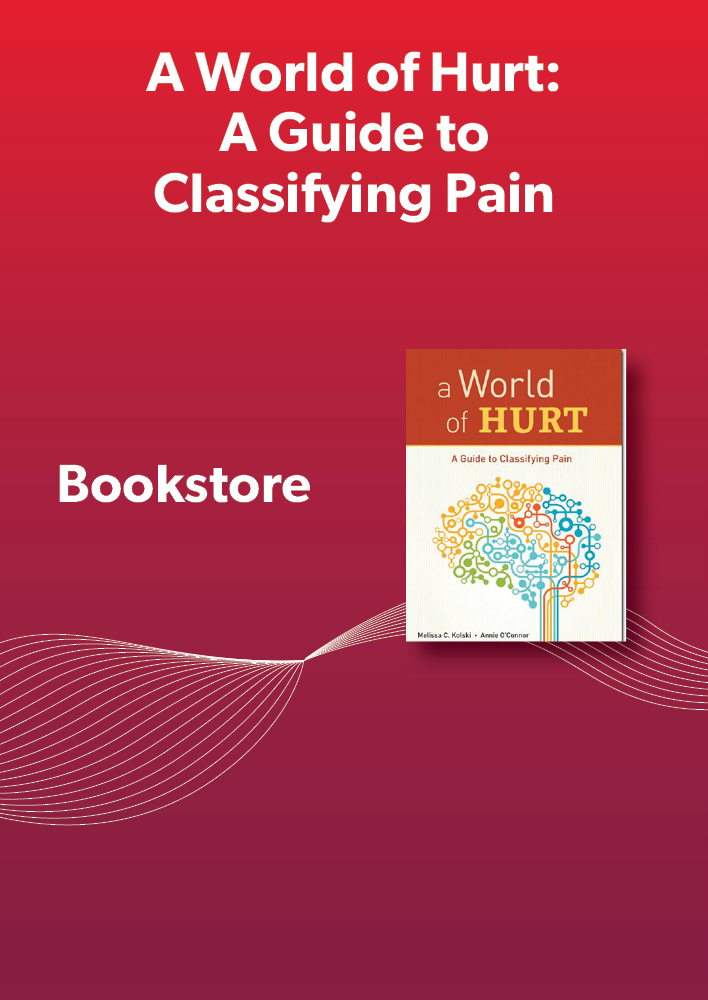 A World of Hurt: A Guide to Classifying Pain
A better approach to treating musculoskeletal pain that's comprehensive, accessible, and gets results. Here is a unique path to better outcomes for patients with musculoskeletal pain that's based on over 16 years of research and clinical observation at Shirley Ryan AbilityLab, formerly the Rehabilitation Institute of Chicago.
A World of Hurt: A Guide to Classifying Pain improves results by correctly identifying the predominant pain mechanism and focuses on the patient education and active care necessary to curing musculoskeletal pain. This book presents a synthesized pain mechanism classification system that is an evidence-based, biopsychosocial approach to better understanding the correlation between dominating pain mechanisms and patient results. Patient education materials, case study examples, summary charts, and clear classification guidelines are included to assist clinicians and patients in identifying and treating musculoskeletal pain.
The content of A World of Hurt: A Guide to Classifying Pain has been widely tested in clinical settings, seminars, and in university curricula. This is an indispensable reference for care givers and patients.
Please allow 10 business days before your order ships. Our website will display FedEx shipping at checkout, however this will ship via USPS Priority Mail. Please do not select FedEx 2-Day shipping if it is offered to you. 
About the Authors
Melissa C. Kolski, PT, OCS, Dip MDT, is a senior education program manager and practicing clinician at Shirley Ryan AbilityLab, with a specialty interest in spine care and treatment of patients with musculoskeletal pain and dysfunction.
Annie O'Connor, PT, OCS, Cert. MDT, is a clinical manager at Shirley Ryan AbilityLab with a speciality interest in musculoskeletal pain and dysfunction.
Collections
Nurses Occupational Therapists Physical Therapists Physicians Speech Language Pathologists