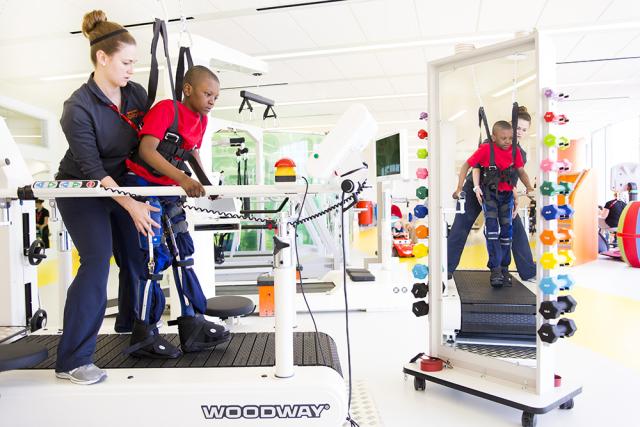 Welcome to Shirley Ryan AbilityLab
The Rehabilitation Institute of Chicago is now Shirley Ryan AbilityLab. More than just a change of address, this shift enables our continued mission to be the global source of science-driven breakthroughs in Human Ability.
Where Care...
Recognized as #1 in rehabilitation for 30 years in a row. AbilityLab introduces its revolutionary care through 5 Innovation Centers - state-of-the-art hospital facilities and equipment for exceptional patient care provided by the best medical and nursing support.
Innovation is in our DNA
The spirit of innovation and trailblazing is in our DNA. Since 1953, we've been a pioneer and leader in treating the most difficult and complex conditions. Because we're the world's destination for the most challenging cases, we're able to advance and share knowledge and expertise continuously.
Keep Exploring
Experience AbilityLab
We invite you to learn more about what this new kind of care looks like, both in physical building and clinical practice.
To commemorate Shirley Ryan AbilityLab's six-year anniversary in our flagship hospital, we're celebrating bold moves, big bets and breakthroughs that are advancing rehabilitation science and patient care.
view all news
Using an Anti-Cancer Drug to Treat Muscle Contractures in Cerebral Palsy
For those with aphasia — a disorder challenging language production and processing — the ability to communicate could be right at their fingertips
view all news