Body
WGN News recently aired a two-part feature on Pato, an 18-year-old patient at Shirley Ryan AbilityLab who sustained a C7 cervical spinal cord injury after diving into Lake Michigan.
In part one, WGN visited Pato two weeks after his accident — with footage of his therapy sessions in Shirley Ryan AbilityLab's Arms + Hands Lab and interviews with his care team, including occupational therapist Lauren Rizio and physical therapist Jacqueline Katz.
"I think he's incredible," Lauren said. "When he first got here, he needed full assistance for feeding himself, dressing himself, any sort of washing, grooming, anything like that. Do we know if it's going to come back or not? Not sure. We need to figure out how to move on with life with what we have right in front of us right now."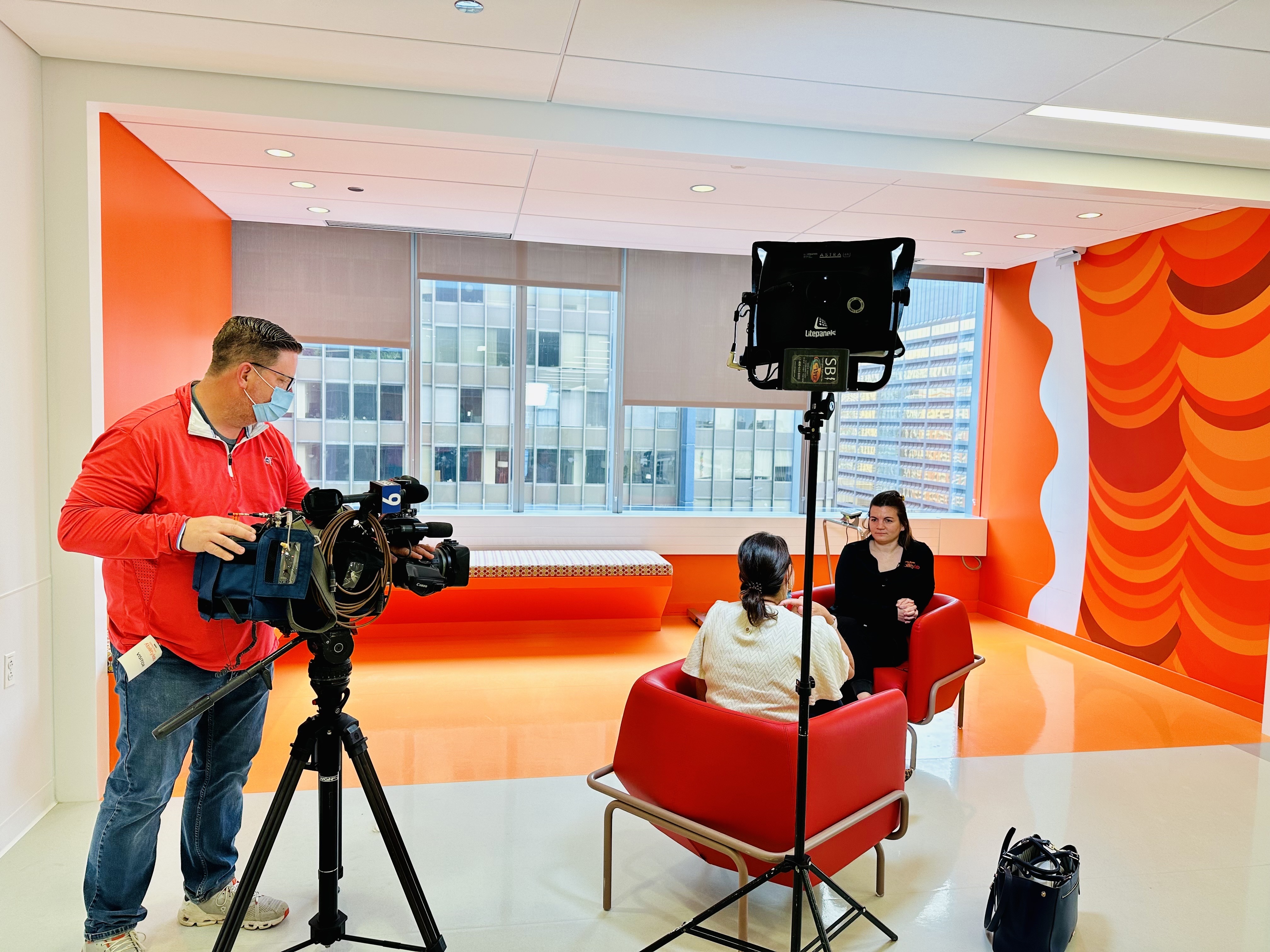 "With the injury to his spinal cord, not all the messages can get to different muscle groups," Jacqueline said. "So where the spinal cord is injured below that level he's not able to activate those muscles. He's been making really good progress and able to move himself around better each week."
In part two, WGN returned to Shirley Ryan AbilityLab four weeks after their initial visit with Pato to document his recovery gains. They found that he was able to move his left leg while supported in a harness, and he even had increased movement and strength in his left hand.
In late-May, Pato celebrated a new milestone: high school graduation.
"I'm doing great and I'll keep it up," said Pato. "I'll keep on fighting."