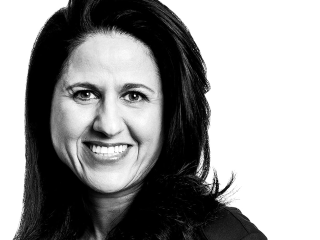 Mitra Lavasani, PhD
Research Scientist II
Director, Translational Cell Therapy Lab
Assistant Professor, Northwestern University
Interested in this profile?
About Me
Dr. Mitra Lavasani has been a Research Scientist at Shirley Ryan Abilitylab and an Assistant Professor at Northwestern University in the Department of Physical Medicine and Rehabilitation since Spring of 2015. For over a decade, she has investigated the impact of adult stem cells on tissue regeneration after neuromuscular injuries and in age-related diseases. Her research currently focuses on developing novel therapeutic methods to improve healthspan and ameliorate neurodegeneration associated with human disease, injury, and aging. Her laboratory is an interdisciplinary environment dedicated to scientific innovation and clinical translation.
 
Location
Shirley Ryan AbilityLab
355 East Erie
Chicago, IL 60611
Education & Training
Education

Credential

1991 - 1998

Bachelor of Science/Molecular Biology and Systems Physiology, San Jose State University, San Jose, CA

2003 - 2005

Master of Science/Department of Bioengineering, University of Pittsburgh, Pittsburgh, PA

2005 - 2008

PhD./Department of Bioengineering, University of Pittsburgh, Pittsburgh, PA
Fellowship

Credential

2008 - 2010

Stem Cell Research, University of Pittsburgh School of Medicine/Department of Orthopaedic Surgery
Honors & Awards
The Sarah Baskin Outstanding Research Award

Junior Physicians and Scientists category for best manuscript, 2020

New Investigator Recognition Award Candidate

Orthopaedic Research Society, 2005

New Investigator Recognition Award Recipient

Orthopaedic Research Society, 2007
Selected Patents
Compositions and Methods for Restoring or Rejuvenating Stem/Progenitor Cell Function.

US Patent App. 13/912,947
University of Pittsburgh, 2013
Professional Affiliations
Member

Orthopaedic Research Society, 2011
Research Interests
Peripheral Nerve Injury

Therapeutic Adult Stem Cell Transplantation

Natural Aging and Progeria

Reversing or Preventing Aging-Related Diseases
Grants
NIH/NIA

P01AG043376, 2013 - 2018

Christopher L. Moseley Foundation

2015 - 2017

NIH

R21NS081724-01, 2012 - 2015

Pittsburgh Claude Pepper Older Americans Independence Center

2013
Department of Defense

W81XWH-08-2-0032, 2008 - 2013

NIH

R21AG033907-02A1, 2009 - 2011

Corbin Estate Foundation

2007 - 2010
Studying the relationship between adult stem/progenitor cell dysfunction and age-related degeneration.
view lab