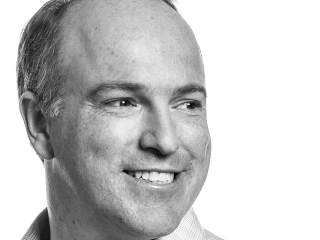 Levi Hargrove, PhD
Director, Center for Bionic Medicine (CBM)
Director, Neural Engineering for Prosthetics and Orthotics Lab
Associate Professor, Departments of Physical Medicine & Rehabilitation and Engineering, Northwestern University
Email
lhargrove@sralab.org
Interested in this profile?
About Me
Dr. Hargrove is Director of the Center for Bionic Medicine and of the Neural Engineering for Prosthetics and Orthotics Laboratory at the Shirley Ryan AbilityLab. He is also an Associate Professor in the Departments of Physical Medicine & Rehabilitation and the McCormick School of Engineering at Northwestern University.
A major goal of his research is to develop clinically realizable myoelectric control systems that can be made available to persons with limb loss in the near future. His research addresses all levels of amputation and has been published in the Journal of the American Medical Association and the New England Journal of Medicine and multiple patents. Key projects include the development of advanced and adaptive control systems for prosthetic legs, improving control of robotic hand prostheses, and intramuscular EMG signal processing. In 2012, Dr. Hargrove co-founded Coapt, a company to transition advanced rehabilitation technologies from the research lab to patients' homes.
Location
Shirley Ryan AbilityLab
355 East Erie
Chicago, IL 60611
Education & Training
Education

Credential

1998 - 2003

Electrical Engineering, University of New Brunswick

2003 - 2005

Electrical Engineering, University of New Brunswick

2005 - 2008

Electrical Engineering, University of New Brunswick
Honors & Awards
Young Professional Award

Association of Professional Engineerings and Geoscientists of New Brunwick, 2014

MHSRS Team Award for Outstanding Research Accomplishment

United States Army, 2015

Collaboration Award

Chicago Innovation Awards, 2015

Research Award

American Academy of Orthotists & Prosthetists, 2018
Selected Patents
Ambulation Prediction Controller for Assistive Device

9,443,203 B2
Rehabilitation Institute of Chicago, 2016

Systems and Methods of Myoelectric Prosthesis Control

13/587,755
Rehabilitation Institute of Chicago, 2014

Autoconfiguration of Pattern-Recognition Controlled Myoelectric Prostheses

61/675,147
Rehabilitation Institute of Chicago, 2014
Professional Affiliations
Professional Engineer

Association of Professional Engineers and Geoscientists of New Brunswick, 2008

Member

IEEE, 2001

Member

International Society of Electrophysiology and Kinesiology, 2011
Research Interests
Control of Bionic Limbs

Biological Signal Processing

Pattern Recognition
Selected Grants
National Institutes of Health

R01HD079428-01, 2014 - 2018

National Science Foundation

1317379, 2013 - 2018

US Army

W81XWH-14-C-0105, 2014 - 2017

US Army

MR140057, 2015 - 2017
National Institutes of Health

R01 HD081525-01, 2014 - 2019