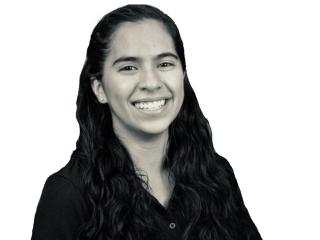 Maria Jose Quezada Valladares
PhD Student
Interested in this profile?
About Me
Maria Jose (Joe) is a graduate student in the DPT/PhD in Biomedical Engineering at Northwestern University. She is originally from Mexico and moved to the US to get her BSE in Biomedical Engineering at Arizona State University. As an undergraduate, she joined Dr. Claire Honeycutt's Human Mobility Lab, where she studied the startle reflex as a tool to investigate the role of the brainstem in finger movement planning for future applications on stroke rehabilitation techniques. She also worked with Dr. Hermano Igo Krebs at Massachusetts Institute of Technology creating visual aids for a rehabilitation treadmill system for people with paralysis. Her interests in rehabilitation research and engineering pushed her to pursue a dual graduate degree. Currently, Joe is interested in studying patient specific traits that contribute to the variability of outcomes after neurotrauma using iPSCs models and bioelectronics. Her long-term goal is to improve rehabilitation techniques by implementing personalized therapy. Outside of lab, Joe enjoys traveling, doing yoga, biking and trying new food and ice cream places.
Location
Shirley Ryan AbilityLab
355 East Erie
Chicago, IL 60611
Lab
Research Assistant
This lab uses a combination of molecular, biochemical, and electrophysiological assays to study axon regeneration and motor neuron disease with a priority on human preclinical models such as iPSC-neurons.
view lab