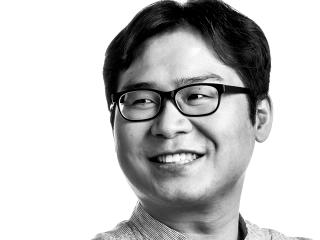 Jongsang Son, PhD
Research Scientist
Research Assistant Professor of Physical Medicine and Rehabilitation
Interested in this profile?
About Me
Jongsang Son obtained a Ph.D. in neuromuscular biomechanics and rehabilitation engineering from Yonsei University, Wonju, South Korea. He is currently a Research Scientist at Shirley Ryan AbilityLab and a Research Assistant Professor in the Department of Physical Medicine and Rehabilitation at Northwestern University, Chicago, IL, United States. His research priorities are to understand the underlying neuromuscular mechanisms of motor impairments in various clinical populations and to investigate neuromuscular adaptations to potential rehabilitation interventions. Ultimately, he hopes to translate his discoveries into practical interventions that can prevent the development of motor impairments and help people with chronic disease improve motor functions.
Location
Shirley Ryan AbilityLab
355 East Erie Street
Arms + Hands Lab
Chicago, IL 60611
Education & Training
Education

Credential

2004 - 2007

Biomedical Engineering, Yonsei University

2007 - 2009

Biomedical Engineering, Yonsei University

2009 - 2014

Biomedical Engineering, Yonsei University
Fellowship

Credential

2014 - 2015

Biomedical Engineering, Yonsei University

2015 - 2019

Sensory Motor Performance Program, Rehabilitation Institute of Chicago
Honors & Awards
Yamaguchi Medal for Young Investigators in Soft Tissue Mechanics

Asian-Pacific Association for Biomechanics, World Congress of Biomechanics, 2018

Best Lecturer Award (Motion Analysis)

Yonsei University, 2013

Best Lecturer Award (Biotransport Theory)

Yonsei University, 2012

Participation Award (Real-time Muscle Force Estimation)

Yonsei University Graduate School, 2009
Happy Idea!! Award (Assistant system for joint movements of quadriplegia patients using brain-computer convergence technology)

Assistive Technology Research & Assistance Center, 2009

Best Presentation Award (Development of the robotic gait trainer for persons with gait disorder)

Information and Control Symposium, 2008

Best Paper Award (A FES Sensor System for Improving Hemiplegic Gait)

Yonsei University, 2007
Grants
The Davee Foundation Stroke Research Seed Grant

Stroke Research Committee in Department of Neurology, Division of Stroke and Neurocritical Care, Northwestern University, 2018 - 2020

Switzer Research Fellowship Program

National Institute on Disability, Independent Living, and Rehabilitation Research (NIDILRR) - Administration for Community Living (ACL), 2017 - 2018
Research Activities
Reviewer Board

Biosensors, 2020

Topic Editor

Biosensors, 2020

Guest Editor

BioMed Research International, 2015

Reviewer

IEEE Transactions on Biomedical Engineering, Journal of Biomechanics, Journal of Applied Biomechanics, Clinical Biomechanics, Journal of NeuroEngineering and Rehabilitation, PM&R, Frontiers in Neurology, Sensors, Biosensors, Brain Sciences, etc.
Research Interests
Mechanical and geometrical properties of spastic muscle

Electrophysiological properties of motoneuron population after stroke

Muscle-tendon modeling and musculoskeletal simulation
We record electrical activity from single motor units as well as muscle during voluntary and reflex contractions in patients with neurological disorders.
view lab