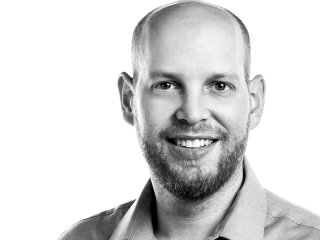 Daniel Ludvig, PhD
Research Scientist/ Research Assistant Professor, Department of Biomedical Engineering, Northwestern University
Interested in this profile?
About Me
The broad objective of my research is to investigate how disease and injury affect the neuromechanics of posture and movement and how altered neuromechanics can lead to injury and disease. The mechanical properties of our limbs both enable and constrain our ability to interact with the surrounding world. These properties are especially important in our lower-extremities, through which interaction with the environment facilitates essential mobility tasks, such as quietly standing, walking, jumping, or running. To help investigate the relationship between altered neuromechanics and injury and disease, I have been using a combination of engineering tools including: experimental studies using custom-built robotic devices, system identification, and computational modeling. Current specific research objectives include: quantifying the mechanism of impairment in chronic ankle instability; quantifying the role of muscle mechanics in controlling movement; and developing novel non-invasive techniques to characterize muscle and tendon mechanical properties.
Location
Shirley Ryan AbilityLab
355 East Erie
Chicago, IL 60611
Education & Training
Education

Credential

2005 - 2010

Doctor of Philosophy, McGill University

2003 - 2005

Master of Engineering, McGill University

2000 - 2003

Bachelor of Science, McGill University
Post-Doctoral Fellowship

Credential

2017 - 2014

Montreal Rehabilitation Institute/University of Montreal

2010 - 2014

Rehabilitation Institute of Chicago
Honors & Awards
NSERC Postgraduate Scholarship

2007

FQRNT Doctoral Research Scholarship

2007

McGill University Geddes Prize for Excellence in Biomedical Engineering

2006
Affiliations
IEEE Engineering in Medicine and Biology Society

Society for Neuroscience

International Society of Electrophysiology and Kinesiology
Research Interests
Neuromechanics

Lower-limb mechanics

System Identification

Motor Control
Our lab is focused on the mechanisms underlying the multijoint control of movement and posture in able-bodied individuals and in individuals with neuromotor pathologies. Specifically, we are interested in understanding the relative contributions of intrinsic muscle properties, limb geometry and neural activation in the control of whole limb function.
view lab