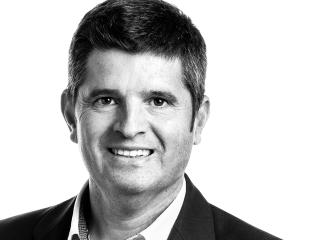 José L. Pons, PhD
Scientific Chair, Legs + Walking Lab
Professor to Dept. of PM&R, Feinberg School of Medicine and to Dept. of Biomedical Engineering and Dept. of Mechanical Engineering, McCormick School of Engineering, Northwestern University
Interested in this profile?
About Me
José Pons, PhD, is a world-renowned scientist. At Shirley Ryan AbilityLab, he leads a translational research team to apply the most advanced methods for measuring — and restoring — lower-limb function in diverse patient populations.
Dr. Pons is a creative engineer with a long-standing history of collaboration with physicians in physical medicine and rehabilitation. He has authored more than 150 peer-reviewed articles and is best known for his work in wearable robotics and neuroprosthetics as applied to patients with spinal cord injury, stroke and Parkinsonism. He has developed methods for studying balance and tremor in patients with Parkinson's disease and essential tremor; created robotic manipulators and mobility devices for children with cerebral palsy; modified computer cursors for patients with limited mobility; and developed movement sensors for patients who have lost limbs through amputation. The depth of his expertise in physics has enabled him to perform fundamental analyses of devices and movement patterns that are generally applicable to any movement disorder.
An expert advisor for science agencies in seven countries, Dr. Pons also serves as associate editor for several journals, including Frontiers in Neurology and various Institute of Electrical and Electronics Engineers (IEEE) publications.
Prior to joining Shirley Ryan AbilityLab in 2019, Dr. Pons built his academic career at the Spanish National Research Council (Consejo Superior de Investigaciones Científicas, or CSIC) in the Cajal Institute in Madrid, where most recently he was director of the Neural Rehabilitation Group in the Department of Translational Neuroscience. CSIC — which is akin to the U.S. National Institutes of Health (NIH) — is the largest public institution dedicated to research in Spain, and the third-largest in Europe. The Cajal Institute, part of CSIC, is dedicated to the study of neuroscience. Most recently, he has been inducted as a Fellow of the American Institute of Medical and Biological Engineering (AIMBE), March 2021, Washington DC.
Dr. Pons received his BS in mechanical engineering from University of Navarra, and PhD in physics from Complutense University of Madrid.
Location
Shirley Ryan AbilityLab
355 E Erie St
Chicago, IL 60611
Education & Training
Education

Credential

BS, Mechanical Engineering University of Navarra

PhD, Physics Complutense University of Madrid
At the Neurorehabilitation and Neural Engineering Laboratory, the goal of our research is to develop improved intervention strategies for gait rehabilitation. Led by P.I. Dr. Jose Pons PhD.
view lab