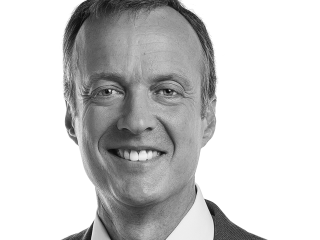 Eric Perreault, PhD
Research Scientist
Northwestern, Professor and Chair, Biomedical Engineering; Professor, PMR
Interested in this profile?
About Me
My research focuses on understanding the neural and biomechanical factors involved in the normal control of multi-joint movement and posture and how these factors are modified following neuromotor pathologies such as stroke and spinal cord injury. The goal of this research is to provide a scientific basis for understanding normal and pathological motor control that can be used to guide rehabilitative strategies and user interface development for restoring function to individuals with motor deficits. A combination of experimentation, system identification and computer simulations is being used to achieve this goal.
Location
Shirley Ryan AbilityLab
355 East Erie
Chicago, IL 60611
Education & Training
Education

Credential

2000

Ph.D. , Biomedical Engineering, Case Western Reserve University, Cleveland, OH

1992

Master of Engineering, Electrical Engineering, McGill University, Montréal, PQ

1989

Bachelor of Engineering, Electrical Engineering, McGill University, Montréal, PQ
Fellowship

Credential

2000 - 2002

Postdoctoral Fellow, Dept. of Physiology, Northwestern University, Chicago, IL
Honors & Awards
Fellow of the American Institute for Medical and Biological Engineering (AIMBE)

2015

Northwestern University Associated Student Government Faculty Honor Roll (2013-14 AY)

2014

Program Chair for the Int. Soc. Electrophysiology and Kinesiology (ISEK) 2016 Conference

2013
Grants
Noninvasive Tools for Assessing Muscle Structure and Function

Northwestern University
, 2016 - 2021
Our lab is focused on the mechanisms underlying the multijoint control of movement and posture in able-bodied individuals and in individuals with neuromotor pathologies. Specifically, we are interested in understanding the relative contributions of intrinsic muscle properties, limb geometry and neural activation in the control of whole limb function.
view lab
Work History
2008

Associate Professor, Departments of Biomedical Engineering Northwestern University, Evanston, IL

2008

Associate Professor, Department of Physical Medicine & Rehabilitation, Northwestern University Medical School, Chicago, IL

2010 - 2010

Guest Professor, Sensory Motor Systems Laboratory, ETH Zurich

2002 - 2008

Assistant Professor, Departments of Biomedical Engineering, Northwestern University, Evanston, IL

2002 - 2008

Assistant Professor, Department of Physical Medicine & Rehabilitation, Northwestern University Medical School, Chicago, IL