AbilityLab Blog
See the latest news, updates and patient stories from the Shirley Ryan AbilityLab.

More than two million Americans suffer From Aphasia, the communication disorder that Bruce Willis was diagnosed with affects speaking and writing. Here are signs and symptoms.
Displaying 625 - 627 of 627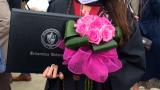 In 2011, Diedre Thomas excitedly dropped her daughter, Shannon, off at college for the first time. Two days later, everything changed.
Patient Story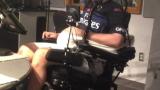 For 22-year-old Austin, the future was bright. On the first day of his family vacation, he sustained a serious spinal cord injury after jumping into the ocean.
Patient Story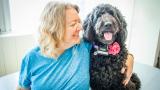 After having a stroke while running on the treadmill, Emily found help from an unlikely source, our therapy dog.
Patient Story