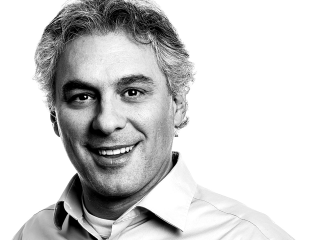 Tasos Karakostas, MPT, PhD
Associate Director
Adjunct Faculty for Orthopaedic Surgery, Northwestern

Interested in this profile?
About Me
Dr. Karakostas's professional activities in the field of motion analysis include the design of the Center for Clinical Rehabilitation and Assessment at TTUHSC, which involved setting up a gait evaluation laboratory and a balance assessment laboratory and designing a human performance laboratory, as well as consulting with architects on plans for a motion analysis laboratory at a TTUHSC satellite campus in Amarillo, Texas. In South Carolina, he designed, set up and directed the state-of-the-art motion analysis laboratory of the Medical University of South Carolina as a faculty member of the Department of Rehabilitation Sciences. He also designed and co-directed an animal motion analysis laboratory for the Program in Motion, Exercise and Rehabilitation Research at MUSC for translational studies. During his transition from Texas to South Carolina, he did his military service in Greece where he additionally consulted for the development and construction of a new rehabilitation unit at Panarcadian Hospital in Tripoli, Greece. While the primary focus of the work performed is on neuromusculoskeletal disorders, recently he has developed an interest in brain, cognition and lower extremity function.
 
Location
Shirley Ryan AbilityLab
355 East Erie
Chicago, IL 60611
Education & Training
Education

Credential

1991 - 1993

Biomechanics (MSc), Michigan State University

1993 - 2001

Engineering (PhD), Ohio State University

2000 - 2003

Physical Therapy (MPT), Texas Tech University
Honors & Awards
National Fellowship in Bioengineering

Science and Engineering Research Council (Scotland, UK), 1988 - 1991

Faculty departmental honorary fellowship

Texas Tech University Health Sciences Center, 2000 - 2003

Best paper award

National Association of Rehabilitation Research and Training Centers, 2008

Best paper award

American Academy of Orthotists & Prosthetists, 2015
Director, Clinical Gait Evaluation Program

Texas Tech University Health Sciences Center, 2001 - 2003

Director, Instrumented Human Motion Analysis Program

Medical University of South Carolina, 2006 - 2008

Director, Gait and Motion Analysis Program

Departments of Orthopaedics and Rehabilitation, Children's Memorial Hospital, 2009 - 2011
Professional Affiliations
Member

Gait & Clinical Motion Analysis Society, 2009

Member

American Society of Mechanical Engineers, 1993

Member

Society For Neuroscience, 2010

Member

American Physical Therapy Association, 2000 - 2010
Member

American Accademy for Cerebral Palsy and Developmental Medicine, 2009 - 2012

Student Member

Amercian Society of Biomechanics, 1993 - 2000
Research Interests
Gait Analysis

Neuromusculoskeletal Diseases and Gait

Neurodegenerative Diseases and Gait

Motion Analysis of animals and humans
Selected Grants
National Institute of Disability and Rehabilitation Research

R01 H133E30009, 1993 - 1998

Department of Human Health Services/Adiminstration on Aging

90AM2378, 2000 - 2002

National Institute of Aging

RO1 AG12122, 2006 - 2011

South Carolina Spinal Cord Injury Research Fund

2005 - 2009
Shaw Foundation

954070, 2010 - 2013
This lab offers this sophisticated gait assessment through the use of specialized cameras, computer technology captures and measures muscle activity.
view lab