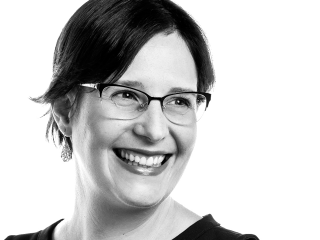 Shira Cohen-Zimerman, PhD
Associate Research Scientist
Research Assistant Professor of Physical Medicine and Rehabilitation
Email
scohenzime@sralab.org
Interested in this profile?
About Me
Dr. Cohen-Zimerman is a cognitive neuroscientist with a clinical-neuropsychology background. Her research strives to map brain areas that underlie social and cognitive functions, and identify predictors of long term cognitive outcomes following brain injury.
To address these questions Dr. Cohen-Zimerman is studying several clinical populations including individuals with penetrating traumatic brain injury, stroke, and cancer, as well as healthy older and younger adults. She is using various tools and methodologies such as lesion-symptom mapping techniques and neuropsychological testing.
In her work, Dr. Cohen-Zimerman is linking recent advances in cognitive neuroscience with personality and social psychology, and her goal is to develop evidence-based interventions to maintain and improve cognitive functioning for patients with neurological and mental disorders.
Location
355 E. Erie Street
Chicago, IL 60611
Education & Training
Education

Credential

2015

PhD, Hebrew University of Jerusalem,Israel

2010

MA, Hebrew University of Jerusalem, Israel

2004

B.SC., Hebrew University of Jerusalem, Israel
LICENSES

Credential

2017

Licensed Rehabilitational Psychologist, Israel
FELLOWSHIP

Credential

2008 - 2009

Visiting Graduate Student Baycrest Center, Toronto, Canada
Honors & Awards
Travel award, Big Data in Neuroscience Conference

2019

Israel association of university women award

2012

The Myers-JDC-Brookdale Institute award

2011

The Eric and Fuga Neuberger award

2011
Hoffman Leadership and Responsibility Fellowship

2009 - 2012

Graduate program fellowship, The Hebrew University of Jerusalem

2005 - 2008
Research Interests
Social Cognitive Neuroscience

Motivation and Rewards

Cognitive Rehabilitation
We focus on executive function and social cognition, their representations in the brain, and ways to improve these functions in patients with brain damage.
view lab