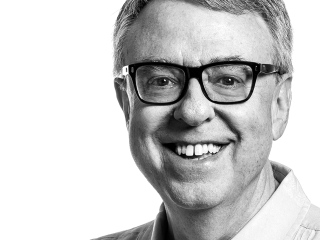 Jordan Grafman, PhD
Director, Brain Injury Research
Chief, Cognitive Neuroscience Laboratory
Professor, Department of Physical Medicine & Rehabilitation, Neurology, Cognitive Neurology and Alzheimer's Center

Interested in this profile?
About Me
Since the latter part of 2012, Dr. Grafman has been the director of Brain Injury Research at the Shirley Ryan AbilityLab and is on faculty at Northwestern University's Feinberg School of Medicine in the Departments of Physical Medicine and Rehabilitation, Psychiatry and Behavioral Sciences, and the Cognitive Neurology and Alzheimer's Disease Center as well as the Department of Psychology in the Weinberg College of Arts and Sciences. Before joining Shirley Ryan AbilityLab, Dr. Grafman was briefly director of Traumatic Brain Injury Research at the Kessler Foundation in West Orange New Jersey. Prior to that appointment in 2011, Dr. Grafman was Chief of the Cognitive Neuroscience Section at the National Institute of Neurological Disorders and Stroke in Bethesda, Maryland for many years. His investigation of brain function and behavior contributes to advances in medicine, rehabilitation, and psychology, and informs ethics, law, philosophy, and health policy. His study of the human prefrontal cortex and cognitive neuroplasticity incorporates neuroimaging and genetics, an approach that is expanding our knowledge of the impact of traumatic brain injury, as well as other diseases that impair brain function.
Location
Shirley Ryan AbilityLab
355 East Erie
Chicago, IL 60611
Education & Training
Education

Credential

1972 - 1974

Psychology, Sonoma State University, Rohnert Park, California

1975 - 1981

Human Neuropsychology, University of Wisconsin-Madison
Honors & Awards
Coleman Chair in Rehabilitation Medicine

Coleman Foundation, 2013

Research Award of the Alexander von Humboldt Foundation

Humboldt Foundation, 2012 - 2013

National Institutes of Health Director's Award

National Institutes of Health, 2010

National Institutes of Health Award of Merit

National Institutes of Health, 1992
Defense Meritorious Service Medal

United States Air Force, 1986
Professional Affiliations
Research Interests
Functions of the Human Frontal Lobes

Recovery of Function & Neuroplasticity

Executive and Social Functions

Non-Invasive Brain Stimulation
Structural and Functional Neuroimaging
Grants
"MRI-navigated 3-channel TMS with 64-channel EEG instrument

National Institute of Biomedical Imaging and Bioengineering, 2015 - 2020

Understanding and Modifying Social/Emotiona Behavior ('Prefrontal' Functions)

John Hopkins University, SOM
$1,421,221
, 2016 - 2020

Cerebral Autoregulation monitoring to reduce brain injury from cardiac surgery

Northwestern University
, 2016 - 2019

Center of Excellence for Advanced Bioprogrammable Nanomaterials (C-ABN)

Northwestern University, 2015 - 2018
Genetic Influences on Epileptogensis and Biosusceptibility to Post-Traumatic Epilepsy

University of Pittsburgh
, 2017 - 2019
My Lab
We focus on executive function and social cognition, their representations in the brain, and ways to improve these functions in patients with brain damage.
view lab