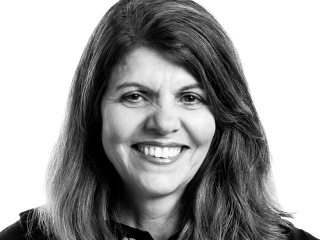 Jessica Presperin Pedersen, OT, OTD
OT Research Scientist
Assistant Professor Northwestern University Feinberg School of Medicine
Interested in this profile?
About Me
Jessica Presperin Pedersen OTD, MBA, ATP/SMS is an occupational therapist with 40 years of experience, specializing in wheelchairs and seating and is certified as a specialist in seating and mobility. She joined the Shirley Ryan AbilityLab in 2003 for the second time.  Dr.Presperin Pedersen was a pioneer in the development of the profession of wheelchairs and seating in the early 1980s. She founded the first wheelchair clinic in Chicago at the Rehabilitation Institute of Chicago in 1984 and was one of the first professionals to be certified as an Assistive Technology Provider. She assisted in the development of the National Registry for Rehabilitation Technology Suppliers (NRRTS), serving as its first secretary. 
Dr. Presperin Pedersen's career spans a broad range of roles in Chicago and San Diego as a clinician, educator, supplier, and working for a manufacturer who developed and sold the first commercialized custom-molded wheelchair cushions. Dr. Presperin Pedersen returned to the Shirley Ryan AbilityLab from Governors State University where she was on the founding faculty for the Masters in Occupational Therapy Program.
Dr. Presperin Pedersen moved into the role of researcher 12 years ago when she received a PVA grant studying posture and breathing in people with spinal cord injury. She served as the Chicago co-investigator on two 5-year collaborative grants for the Spinal Cord Injury Model Systems Program focusing on wheelchair skills. She is the PI to investigate the therapist role in the provision of very early power mobility in infants and toddlers and a multi-site project to assess the benefits of wheelchair backs that support the spinal curves. Dr. Presperin Pedersen serves as a co-investigator, providing clinical expertise for grants focusing on very early pediatric power mobility, motivational interviewing autonomous wheelchairs, sensor-activated control of robotic arms, wheelchairs, and computer access.
Location
Shirley Ryan AbilityLab
355 East Erie
Chicago, IL 60611
Education & Training
Education

Credential

1976 - 1979

Occupational Therapy, University of Illinois

1981 - 1984

Masters in Business Administration, Loyola University

2014 - 2016

Doctorate in OT, Rocky Mountain School of Health Professions
Grants
Back Support Study-Matarix

Motion Concepts
, 2017 - 2019
This lab focuses on outcome studies, measuring the long-term impact of medical rehabilitation in patients with disabilities.
view lab