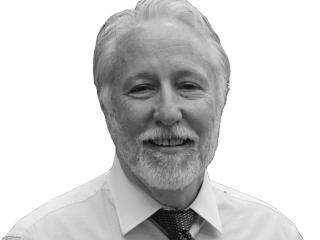 C. Hendricks Brown
C-STAR Implementation Science and Community Engagement Core Director

Professor of Psychiatry and Behavioral Sciences and Medical Social Sciences,
Northwestern University
Email
cbrown@northwestern.edu
Interested in this profile?
About Me
Dr. C. Hendricks Brown is Professor in the Departments of Psychiatry and Behavioral Sciences, Preventive Medicine and Medical Social Sciences at the Northwestern University, Feinberg School of Medicine. He also holds adjunct appointments in the Departments of Biostatistics and Mental Health at the Johns Hopkins Bloomberg School of Public Health as well as the Department of Public Health Sciences at the Miller School of Medicine at the University of Miami. Brown directs the NIDA funded Center for Prevention Implementation Methodology (Ce-PIM) for Drug Abuse and HIV and co-directs the CDC Chicago Center for the Prevention of Youth Violence. He directs Northwestern's Bridges Program, which develops and applies methods to foster partnerships among community, service delivery, and research, expressly addressing health and promoting equity. His work has focused on the prevention of drug abuse, conduct disorder, and depression, and particularly the prevention of suicide. He has a strong interest in developing new methodology for producing generalized knowledge about behavioral interventions, including developing innovative research designs for effectiveness, conducting mediational analyses, designing and carrying out implementation trials and modeling the effects of implementation strategies. He has published extensively on methods for conducting group-based randomized trials and methods to improve implementation research.Brown cochairs the National Academy of Sciences Forum on Promoting Children's Cognitive, Affective, and Behavioral Health and serves on numerous federal panels, advisory boards, and editorial boards.
Location
Northwestern University
750 North Lake Shore Drive
Chicago, IL 60611
C-STAR or Center for Smart Use of Technologies to Assess Real-World Outcomes brings together the expertise, instruction, and mentoring to support the greater rehabilitation community with the meaningful use of technology to advance clinical outcomes.
view lab