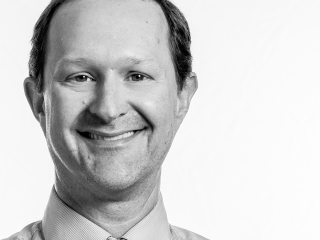 Andrea Domenighetti, PhD
Research Scientist
Assistant Professor, Dept. of Physical Medicine & Rehabilitation
Northwestern University
Assistant Professor in PM&R at Northwestern University
Interested in this profile?
About Me
As a research scientist at the Shirley Ryan AbilityLab (SRAlab), I aim to identify new mechanisms relating to muscle tissue and muscle stem cell dysfunction, as well as genetic and epigenetic modifications affecting muscle and nerve plasticity in patients with spinal cord and brain injury. Before joining the SRAlab in 2015, I trained and worked in leading academic Institutes around the world, including the University of California in San Diego (UCSD), the University of Lausanne (Switzerland) and the University of Melbourne (Australia). During these years, I developed expertise in molecular and cellular mechanisms associated with cardiovascular diseases and skeletal muscle dysfunction, using animal models, isolated cells, electrophysiology, video imaging, functional genomic and molecular biology. My lab is fully integrated into the PM&R Department at Northwestern University and the Biologics Lab at the SRAlab. My current research includes the development of therapies to cure muscle contractures in children with cerebral palsy, and to investigate genetic or epigenetic biomarkers associated with disease progression and therapy outcomes.
Location
Shirley Ryan AbilityLab
26th Floor
355 East Erie
Chicago, IL 60611
Education & Training
Education

Credential

1994 - 1998

Biology, University of Geneva - Switzerland

1999 - 2004

Physiology, University of Melbourne - Australia

2004 - 2006

Pharmacology & Toxicology, University of Lausanne - Switzerland
Honors & Awards
Research fellowship

Roche Research Foundation, 1999

International Postgraduate Research Scholarship (IPRS) and Melbourne International Research Scholarship (MIRS)

The University of Melbourne, 2000

Young Researcher/Doctoral fellowship

Swiss National Science Foundation, 2000

W.G. Nayler Prize

International Society for Heart Research, 2002
Excellence Award in Cardiovascular Research

Pfizer - Switzerland, 2007

Advanced postdoctoral fellowship

Swiss National Science Foundation, 2006
Professional Affiliations
Fellow

American Heart Association (AHA), 2007

Member

Società Ticinese di Scienze Naturali (STSN), 2008

Member

American Society for Cell Biology (ASCB), 2009

Member

Orthopedic Research Society (ORS), 2015
Member

Society For Muscle Biology, 2016

Member

University of Geneva ex-alumni association, 2010
Research Interests
Skeletal muscles growth and (re)generation in children with cerebral palsy and stroke patients

Muscle stem cells biology

Epigenetic mechanisms of muscles homeostasis
My Lab
Research group using tools from molecular biology, cell biology, histology, genetics, experimental and clinical models to translate our understanding of diseases that primarily affect muscles.
view lab