Connecting researchers with the right tools to develop and accurately assess technologies in the field of rehabilitation science
Body
The number and types of technologies available to rehabilitation professionals, including sensors, mobile health applications, and survey instruments, has dramatically increased in recent years, making it relatively easy for researchers to acquire vast amounts of data. Yet while technology is easily available, it is often inappropriately applied: researchers may not have the expertise to validate, interpret, and establish the clinical relevance of these data.
The Center for Smart Use of Technologies to Assess Real-World outcomes (C-STAR) is one of six national resource centers part of the Medical Rehabilitation Research Resource Network (MR3N) of the National Institutes of Health. C-STAR was borne out of a need to equip investigators with the skills and know-how to accurately employ technologies to measure and interpret data relevant to sensorimotor and cognitive function in the lab, clinic, and real world.
Body
Leveraging the collective experience of our clinicians, scientists, engineers, and patients, our program provides the expertise, instruction, and mentorship to empower researchers on the meaningful use of the vast array of technologies—including but not limited to discrete sensors, mobile phones, smart-watches, robots, and exoskeletons—that are readily available but notoriously difficult to implement consistently across diverse patient populations. To learn more about our staff, see our C-STAR CORES page.
Body
We offer a broad range of "hands on" mentored collaborative opportunities, including sabbaticals and pilot award programs, as well as webinars and workshops, to engage researchers across all levels of their career and train the next-generation of scientists. See the Research Incubator page to learn more about engaging in collaborative opportunities and how to apply for our pilot project programs where we help turn your ideas into a reality for better patient outcomes.
Our Commitment to Diversity, Inclusion, and Equity
Body
Shirley Ryan AbilityLab (formerly the Rehabilitation Institute of Chicago) was founded on the principles of equality and access for all. The Center for Smart Use of Technologies to Assess Real-World Outcomes (C-STAR) is committed to building and sustaining a diverse and inclusive research, faculty, trainee and work community — one in which people of different backgrounds are respected and supported.
Each of C-STAR's offerings strongly encourages the participation of individuals from historically underrepresented groups as defined by the National Institutes of Health.
Sign Up for Our Newsletter Here
Body
Body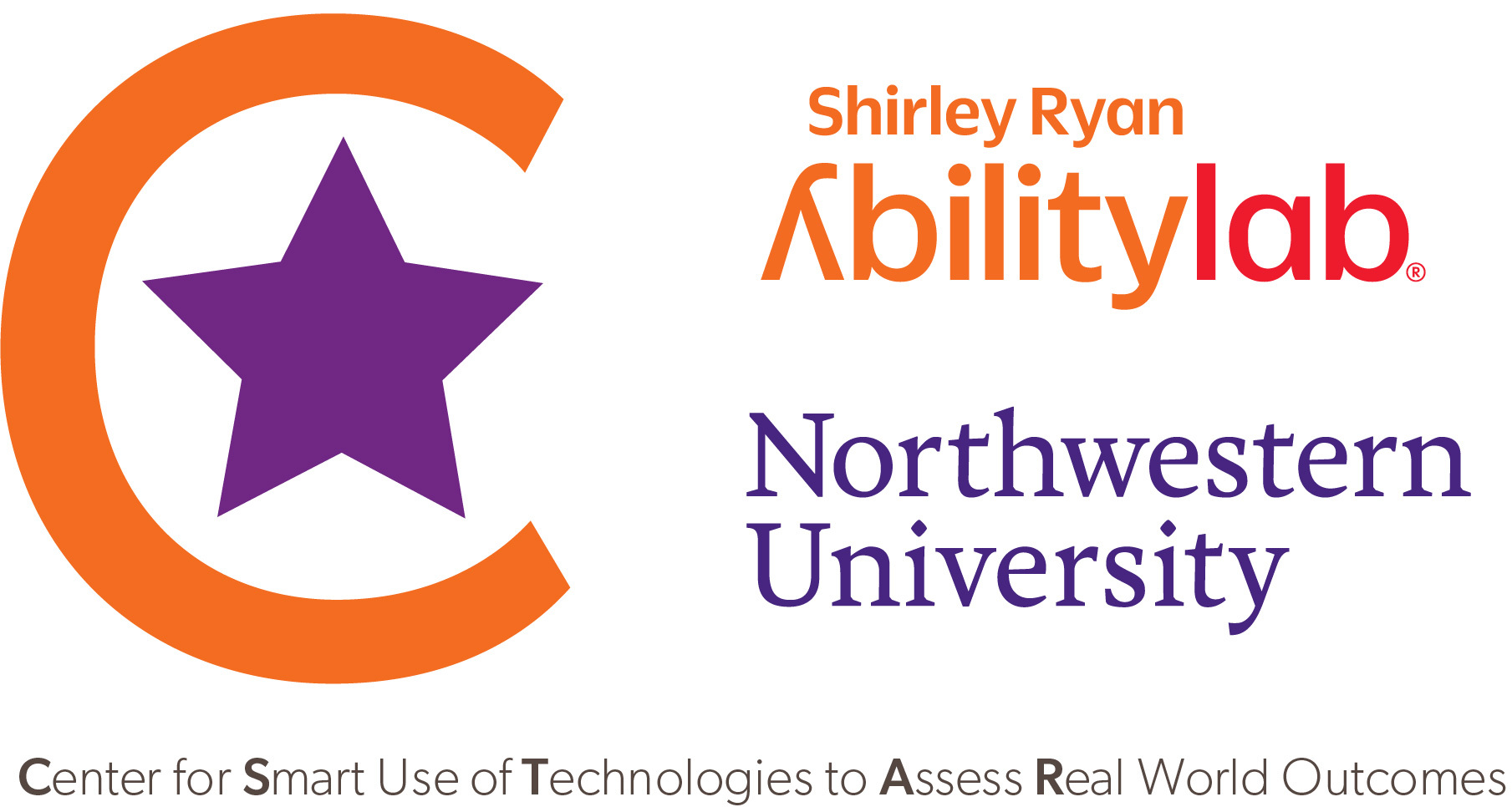 Body
CSTAR is funded by the National Institutes of Health (Grant #P2C HD101899) supported by NICHD and NINDS.