Body
The early detection of cerebral palsy is important for your child, your family and for your medical team. The early engagement of you and your child with physical therapy and professionals that understand cerebral palsy will maximize your child's potential. We are committed to assisting your family in the process and creating opportunities for success in development and function through the rehabilitation process.
Deb Gaebler
Attending Physician, Shirley Ryan AbilityLab
Please consult this list of resources to assist in the journey and importance of early identification with Cerebral Palsy.
NIH: Cerebral Palsy Information Page: Definition:
"The early signs of cerebral palsy usually appear before a child reaches 3 years of age. The most common are a lack of muscle coordination when performing voluntary movements (ataxia); stiff or tight muscles and exaggerated reflexes (spasticity); walking with one foot or leg dragging; walking on the toes, a crouched gait, or a "scissored" gait; and muscle tone that is either too stiff or too floppy."
https://www.ninds.nih.gov/Disorders/All-Disorders/Cerebral-Palsy-Information-Page
Cerebral Palsy Alliance: Early Diagnosis of Cerebral Palsy
https://www.cerebralpalsy.org.au/about-conditions/refer-a-client-to-cpa/early-diagnosis-of-cerebral-palsy/

Cerebral Palsy Foundation – Fact Sheet Library
http://yourcpf.org/fact-sheet-library/
See fast and easy understand information on causes, timing, signs and symptoms.
Cerebral Palsy, except in its mildest forms, can be evident in the first 12 -18 months.
Signs and Symptoms Fact Sheet
 http://yourcpf.org/signs-and-symptoms/
 
CDC - Screening and Diagnosis of Cerebral Palsy – CDC – Early Detection
Diagnosing cerebral palsy (CP) at an early age is important to the well-being of children and their families.
Learn about the diagnostic process:  Developmental Monitoring, Developmental Screening, Developmental and Medical Evaluations
https://www.cdc.gov/ncbddd/cp/diagnosis.html
Cerebral Palsy Research Registry:
Cerebral Palsy Research Registry (CPRR) is a multi-institutional collaborative effort whose primary mission is to improve our understanding of cerebral palsy. We believe that by working together, families and researchers can make a difference in the lives of people affected by cerebral palsy.
Representatives from Northwestern University Department of Physical Therapy and Human Movement Sciences, Shirley Ryan Abilitylab, and the University of Chicago have developed and continually improve the CPRR to promote research and new discovery in the field of cerebral palsy.
Initially enrolling children and adults with cerebral palsy in the Chicagoland area, the Cerebral Palsy Research Registry has been expanded to accommodate national participant registration as well as additional participating institution collaboration.
https://www.cpregistry.org/index.php
Medicaid's Early and Periodic Screening, Diagnostic, and Treatment Benefit
The Early and Periodic Screening, Diagnostic and Treatment (EPSDT) benefit provides comprehensive and preventive health care services for children under age 21 who are enrolled in Medicaid. EPSDT is key to ensuring that children and adolescents receive appropriate preventive, dental, mental health, and developmental, and specialty services.
Early: Assessing and identifying problems early
Periodic: Checking children's health at periodic, age-appropriate intervals
Screening: Providing physical, mental, developmental, dental, hearing, vision, and other screening tests to detect potential problems
Diagnostic: Performing diagnostic tests to follow up when a risk is identified, and
Treatment: Control, correct or reduce health problems found.
https://www.medicaid.gov/medicaid/benefits/epsdt/index.html
My Child Without Limits.org: Early Intervention
"Examples of early intervention services include health, educational and therapeutic services. A service can be as simple as prescribing glasses for a two-year-old or as complex as developing a complete physical therapy program for an infant with cerebral palsy. The goal is always to help the child achieve the highest possible functioning and interaction at home and in the community. An early intervention program can also provide support and guidance to your family."
http://www.mychildwithoutlimits.org/plan/early-intervention/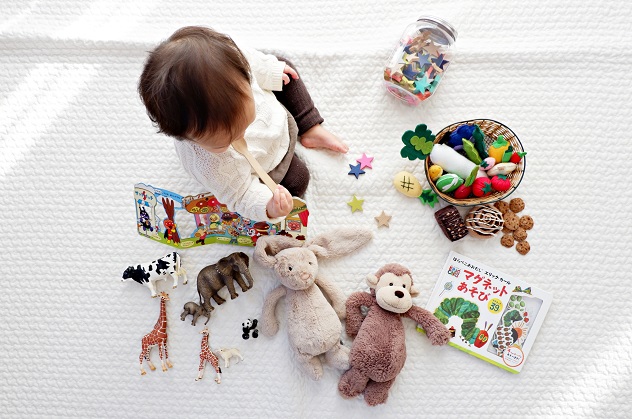 Nationwide Children's Hospital has a pdf online for
"Early Diagnosis and Intervention Guidelines for Cerebral Palsy"
http://partnersforkids.org/wp-content/uploads/2017/11/15236_Neo_Cerebral-Palsy-Early-ID_Practice-Tool_Q4-RM.pdf
CanChild – Cerebral Palsy FAQ's page
CanChild is proud to be a member of the Cerebral Palsy Integrated Network (CP-NET), a program designed to improve our understanding of CP and accelerate the development of new treatments.
https://www.canchild.ca/en/diagnoses/cerebral-palsy
Pathways.org - Guide to Growth and Development
Pathways.org is a 501(c)(3) not-for-profit organization providing FREE child development information to empower parents and health professionals.
https://pathways.org/
Funding, Resources, and Support:
IDHS  Illinois Department of Human Services EI Early Intervention Program
Illinois' Early Intervention program's mission is to assure that families who have infants and toddlers, birth to three, with diagnosed disabilities, developmental delays or substantial risk of significant delays receive resources and supports that assist them in maximizing their child's development, while respecting the diversity of families and communities.
http://www.dhs.state.il.us/page.aspx?item=31889
            Child and Family Connections Procedure Manual Links
            http://www.dhs.state.il.us/page.aspx?item=96951
Illinois Early Intervention Clearinghouse
This site explains Illinois Early intervention process and products that may be available through this assistance. https://eiclearinghouse.org/getting-started/ei-program-services/
You might also be interested in:
Cerebral Palsy - What's Next in Childhood diagnosis
Ages 3 -12
Photo References: 
Baby hands photo by Aditya Romansa on Unsplash
Baby walking photo by Brittany Simuangco on Unsplash
Body
This is not an all-inclusive list and does not imply an endorsement from the Shirley Ryan AbilityLab.
© Shirley Ryan AbilityLab (formerly Rehabilitation Institute of Chicago)
Henry B. Betts LIFE Center – (312) 238-5433 – https://www.sralab.org/lifecenter