The Henry B. Betts LIFE Center has developed a peer mentor program that is directed by the LIFE Center with additional advocacy consultation from Access Living of Metropolitan Chicago, a non-residential independent living center.
Body
A peer mentor is a person with a disability, family member or caregiver who has successfully transitioned back to the community and illustrates the possibilities of ability. A peer mentor shares their story, insights and supports continued engagement in life-long learning.

Peer mentors are available to patients and their families at the Shirley Ryan AbilityLab flagship hospital, Outpatient, and  Day Rehabilitation sites.
A Peer Mentor is someone who can talk with you about:              
Managing your care  
Transitioning to the community 
Living Independently
Strategies that support goal achievement and community integration
Identifying and accessing resources
To arrange a visit, contact:
Cris Mix,  OTR/L, Education Program Manager, Henry B. Betts LIFE Center
312.238.5433 or email: cmix@sralab.org,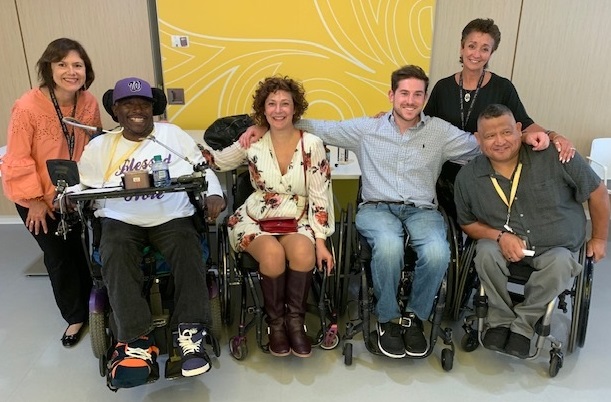 You May Also Be Interested In:
Peer Mentor Program Video Chat
Listing: Support Groups and Peer Mentor Resources For All Conditions
https://www.sralab.org/articles/blog/what-peer-mentor-program
https://www.sralab.org/articles/blog/how-can-i-become-peer-mentor
Reeve Foundation Paralysis Resource Guide (Spanish)
This content is for informational purposes only and may not be comprehensive. Information contained does not imply an endorsement from Shirley Ryan AbilityLab, and does not replace the advice of a qualified healthcare professional.  See here for further details.
© Shirley Ryan AbilityLab (formerly Rehabilitation Institute of Chicago).
Henry B. Betts LIFE Center – (312) 238-5433 – https://www.sralab.org/lifecenter.