Atomized Content
Body
Shirley Ryan AbilityLab's annual fundraiser returns for its 15th year at the Willis Tower on Sunday, November 5, 2023!
At this year's event, in-person, virtual and handcycling participants will climb 105 flights of stairs. Once at the top, in-person climbers will have access to the immersive experience of Skydeck Chicago.
Interested in climbing with us this year?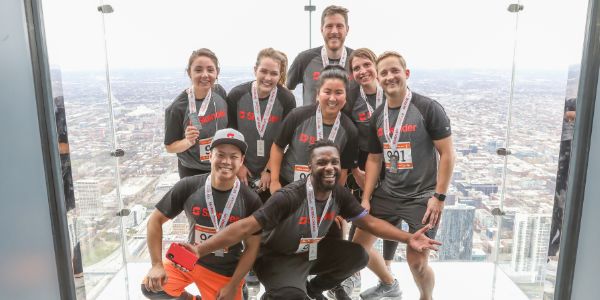 Climbed with us last year and want to see your photos? Visit www.skydeck.pgiphotos.com. to view and purchase.
Some helpful search tips:
Your Photo ID will be the letters "SKY" followed by your bib # as a 6-digit number. As an example, bib number 1234 would be entered as "SKY001234"
Team and Ledge photos will be available under the designated runner's bib number, so check with your team if they are not visible under your bib!