Body
Mylene Lagaya, RN, registered nurse 2, Pain Management Center — who has been with SRAlab for five years — shares how a car accident as teen led her to a career helping others in a full-circle moment.
Why do you choose to work at Shirley Ryan AbilityLab?
I have a lot of history here. For one thing, my mom has received Outpatient therapy here since she experienced a stroke in 2016. I believe the care she receives at Shirley Ryan Ability Lab — the care that we provide — is unmatched. I wouldn't have her anywhere else.
Also, I am a former patient. When I was a freshman in high school, I was in a bad car accident. I woke up in a hospital bed unable to walk, write, and talk. But then, I did PT, OT and speech therapy — the whole thing — at RIC. After a couple of months, I got back on my feet and went home.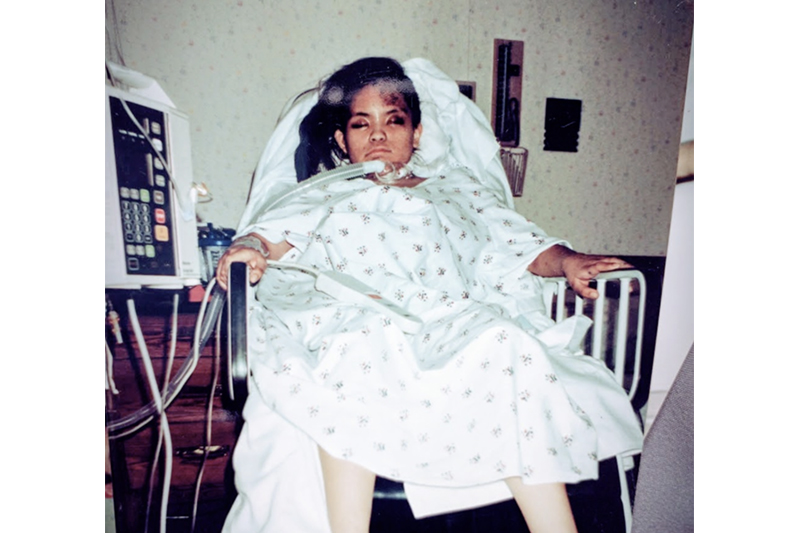 That experience confirmed my calling to become a nurse to help others. I initially graduated from a college with a license practical nurse (LPN) license and worked for a methadone clinic in the city. After a couple of years there, I thought, I need to do more. I went back to school and got my bachelor's degree to become a registered nurse (RN).
After completing my NCLEX (National Council Licensure Examination) in 2016, I went to a career fair. I saw RIC there and thought, "Let me take my chance. They're not here by accident." I gave my resume, but they didn't have any positions that worked for my schedule at the time — by then, I was taking care of my mom full-time. A month or two later, they called back and said, "We have a position open for a Flex Staff Outpatient nurse. Just weekdays, no weekends, no holidays." I hopped on that offer! It was my first job as an RN.
How did it feel to be back, working at an organization that had made such an impact on your life?
On that first day here, it was just so crazy being on the other end of the spectrum. One day, I'm the patient in the bed; and the next thing you know, I'm the nurse helping other patients. It felt like I was meant to be back here.
Now you're working in the Pain Management Center — what is that like?
We have a unique patient population, and I feel like we're really making a difference. It's a wonderful program and I would highly recommend it for anyone in need of managing pain. I've also recruited several of my friends to work as nurses in the Pain Management Center.
That's great! When you recruited those friends to join you, what were the selling points you emphasized?
I told them about the people I work with — our whole team's camaraderie is amazing — and how it is so gratifying to see our patients progress when they come back for their follow-up appointments. Their journeys are so moving to witness and be a part of. Plus, it's a day shift job that works well for most people's schedules. I wouldn't trade this career for anything!