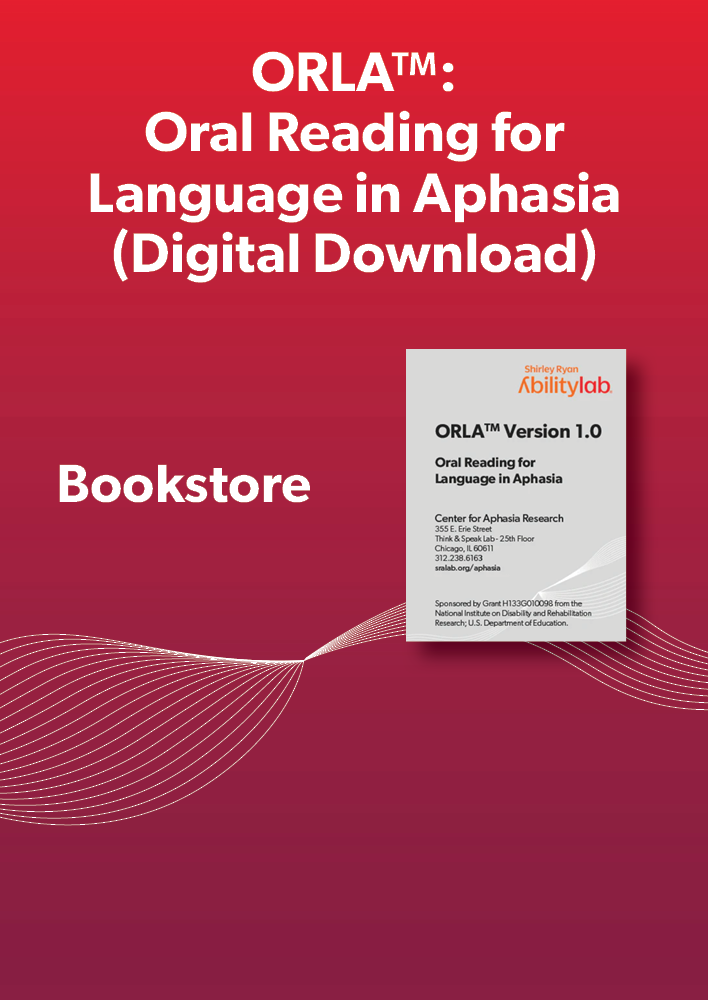 ORLA™: Oral Reading for Language in Aphasia. Center for Aphasia Research (Digital Download)
This downloadable software helps the person with aphasia practice reading sentences aloud by themselves. Developed and tested by the Shirley Ryan AbilityLab Center for Aphasia Research and sponsored by the National Institute on Disability and Rehabilitation Research. See below for 2 video demonstrations. 
After purchase, you will receive a downloadable file to install the software on your computer. Please note: This software is only compatible with PCs and PC Laptops. It is not compatible with Apple computers  or tablets at this time.
Review ORLA Instructions Manual: HERE
Collections
Speech Language Pathologists