#1 for 32
Consecutive Years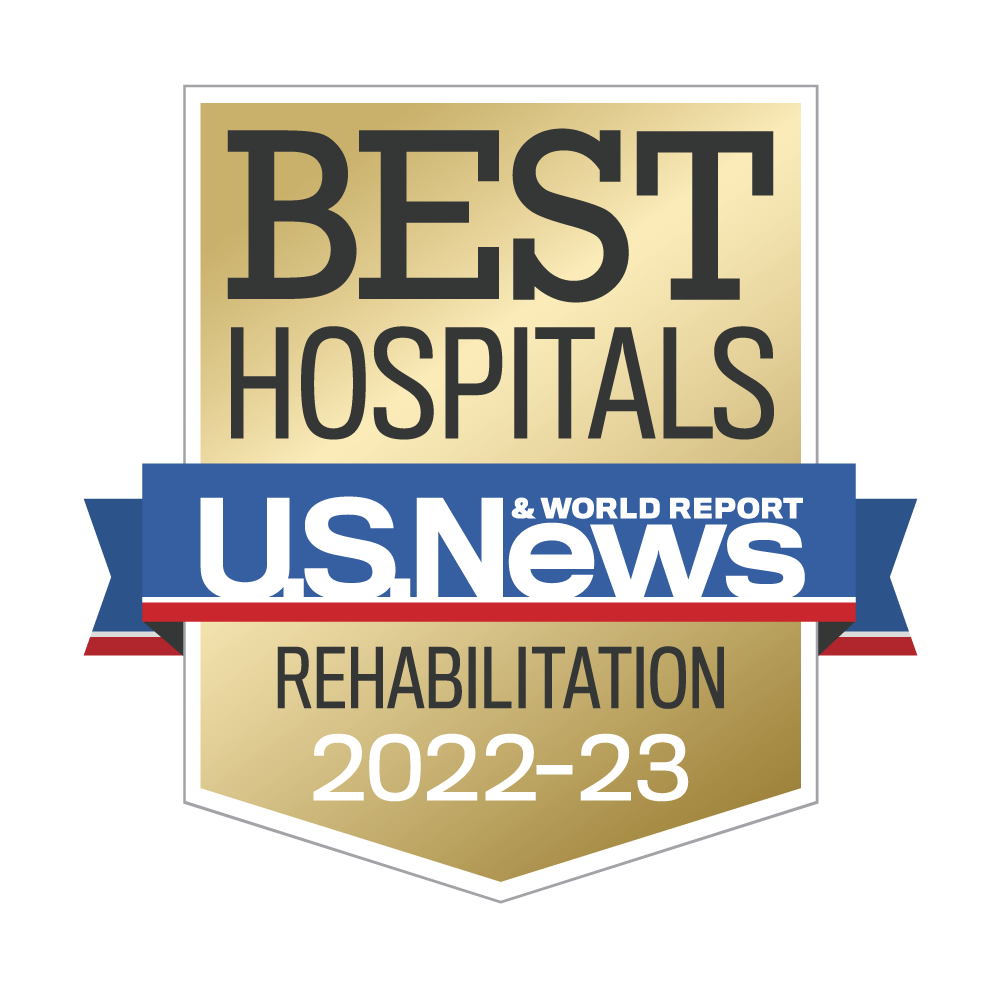 Providing exceptional care for more stroke, spinal cord injury and traumatic brain injury patients than anywhere else in the USA.
How Can We Help?
Patients from around the world choose us for acute rehabilitation. Our hospital is designed to treat the whole patient – physically and mentally. See all the Conditions + Services offerings.
What Sets Us Apart?
Choosing the right rehabilitation partner is vital to achieving your best outcome.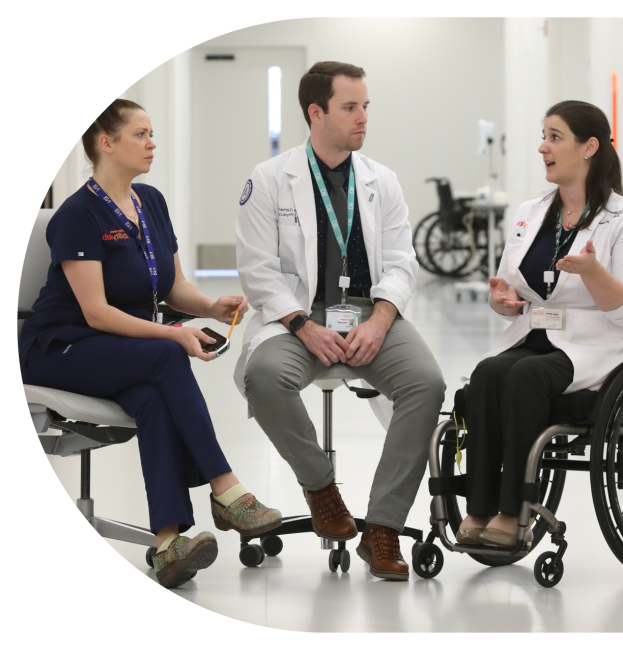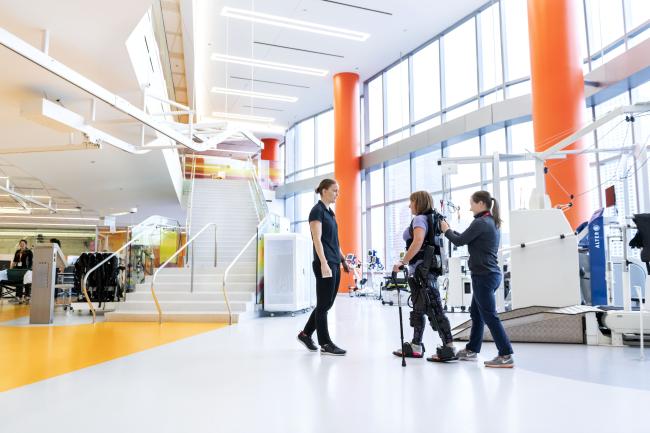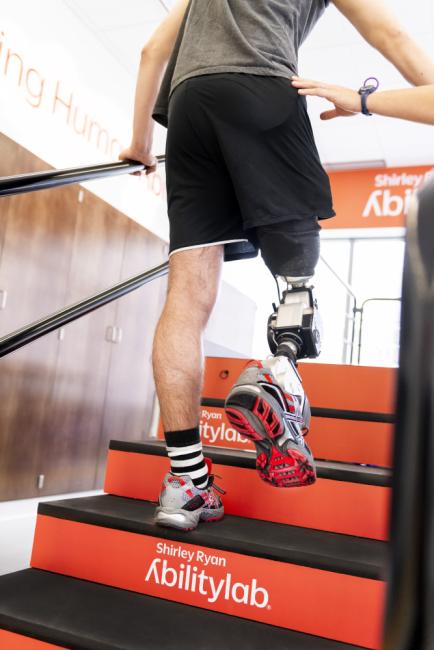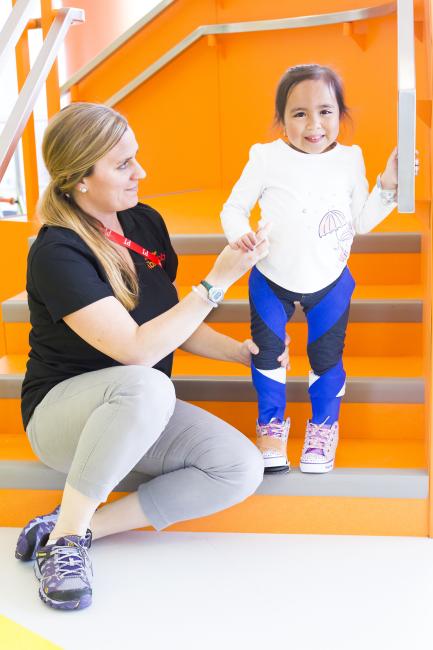 Team of Experts
Integrated team that creates customized plans to fit your needs.
Innovative Spaces
Bright energized therapy spaces and cutting-edge equipment facilitate healing and recovery.
World Class Research
Access to more scientists, evidence-based research and clinical trials than any other hospital.
Proven Outcomes
Our patients exceed national averages for functional improvements across many conditions.
Learn More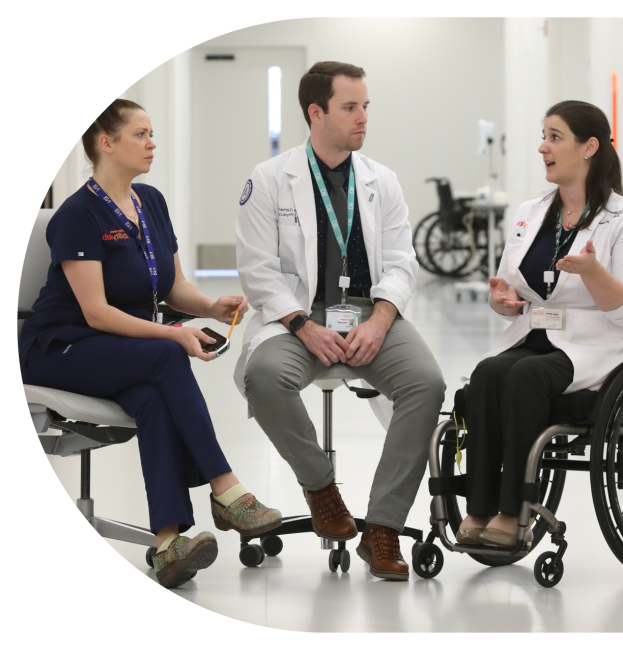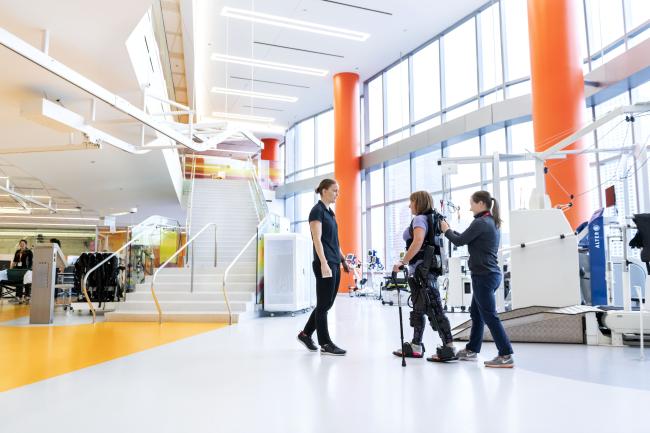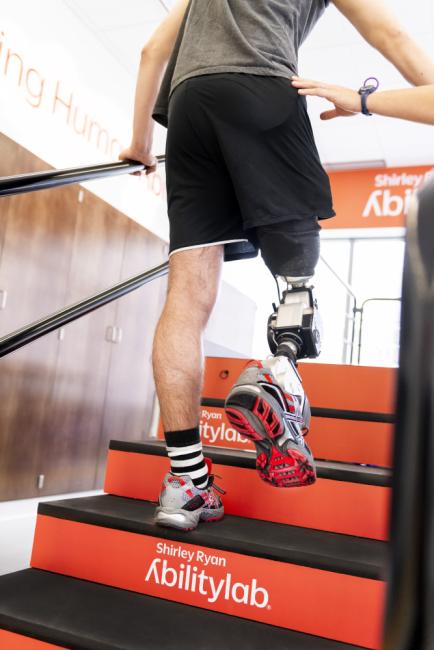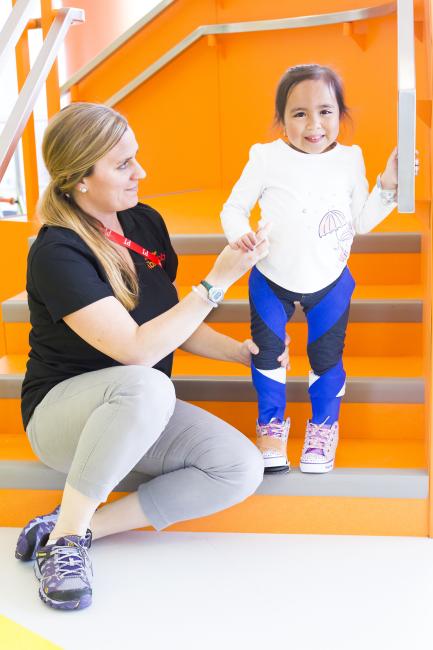 Why Choose Us?
Our new research hospital serves our patients in ways that are unprecedented in medicine.
Patient Stories
At Shirley Ryan AbilityLab, you'll become part of a thriving medical-research community that will champion and celebrate your successes. We'll help you achieve your best outcome, faster.
Clinical Trials
Research fuels our passion and informs our patient care. See if you quality for one of our studies.
View All Clinical Trials
At a March 27 ceremony in Washington, D.C., Brenna Argall, PhD, research scientist and director, argallab, Shirley Ryan AbilityLab, was inducted into the American Institute for Medical and Biomedical Engineering's (AIMBE) College of Fellows. The AIMBE College of Fellows is a unique honor, recognizing the top 2 percent of medical and biological engineers in the country.
view all news
On March 25, the first class of graduates from Shirley Ryan AbilityLab's Oak Point University CNA Career Accelerator Program received their certificates in a ceremony attended by colleagues, family and distinguished guests. This unique program provides a fully-paid fast track to educate, certify and employ certified nursing assistants (CNAs) — what we refer to as patient care technicians, or PCTs, at Shirley Ryan AbilityLab. PCTs provide basic care to our patients, including basic hygiene, activities of daily living and therapeutic rehabilitation activities.
On March 27, Shirley Ryan AbilityLab's chief scientific officer, Richard Lieber, PhD, was named the recipient of the 2023 Elsass Foundation Research Prize in recognition for being "one of the world's leading researchers in the field of cerebral palsy (CP)." He was nominated by his long-time collaborator Jan Fridén, MD, PhD, professor of hand surgery, Swiss Paraplegic Centre in Nottwil, Switzerland.
view all news