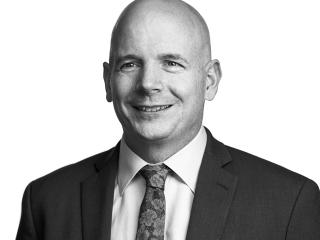 Will Robinson, BSED, MSPT, DPT
Position
Director Market Development, Pacific Region
Phone Number Description
Email
About Me
About Me
Will Robinson joined the Shirley Ryan AbilityLab team in 2021. He began his career as a physical therapist at Rancho Los Amigos National Rehabilitation Center in the greater Los Angeles, Calif., area. There he developed a specialty in assistive technology and seating, focusing on improving pressure relief and independence for patients who use wheelchairs.
He transitioned into a leadership role in inpatient rehabilitation at Cedars-Sinai Medical Center in Los Angeles, and progressed there through other rehabilitation-focused operational leadership positions. In 2011, he moved to Seattle, Wash., and continued in leadership roles, first with Swedish Medical Center, and then, at Seattle Children's Hospital, where he served as Service Line Director of Rehabilitation and Rehabilitation Medicine.
Will is known as an excellent communicator and collaborator. These traits serve him well as Shirley Ryan AbilityLab's Director of Market Development for the Pacific Region. Will enjoys working with patients, families and referral sources throughout the admission process.
He also meets with patients and families, as well as the referring clinical team, to assess each patient's case and determine how Shirley Ryan AbilityLab's services and programs could maximize his or her abilities.
His goal is to provide information and assistance so that patients and families can make the best decisions about continuation of care. In addition, Will develops and manages relationships with a wide range of healthcare companies, independent healthcare providers and other healthcare professionals.
Location
Shirley Ryan AbilityLab
West Coast Region
Seattle, WA 98121
Education & Professional Associations
Education

Credential

1991 - 1995

Bachelor of Education, University of Georgia

1995 - 1997

Master of Physical Therapy, Washington University

2007

Doctor of Physical Therapy, Temple University
Affiliations
American Physical Therapy Association

National Athletic Trainer's Association