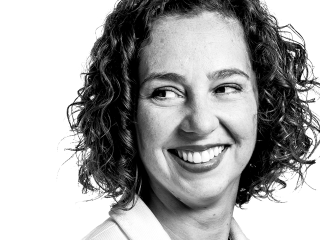 Kimberly Brennan, PT
Position
Director of Day Rehabilitation and Prosthetics and Orthotics
Phone Number Description
Phone
About Me
About Me
Kimberly Brennan, PT, oversees operations at Shirley Ryan AbilityLab's five day rehabilitation (DayRehab®) clinics. DayRehab is a unique program, designed for patients who no longer require inpatient hospitalization, yet still need intensive, coordinated rehabilitation care. Located in downtown Chicago and throughout the Chicago suburbs, DayRehab provides access to a spectrum of therapy services closer to patients' homes.
As part of her role, Kimberly also oversees the Prosthetics and Orthotics services offered across Shirley Ryan AbilityLab's Inpatient, DayRehab and Outpatient care. Additionally, she oversees the organization's Pain Management Center and Vocational Rehabilitation Department, and serves as the operations lead on several of Shirley Ryan AbilityLab's strategic national and international relationships.
Joining the organization in 2002 as a Physical Therapist, Kimberly has excelled in successive clinical and leadership roles, most recently serving as Director of Outpatient Therapy and Specialized Services.
In addition to her leadership as a clinician and manager, Kimberly has played a key role in various clinical and research initiatives to promote evidence-based patient care and optimal patient outcomes. In 2020, she participated in a poster presentation at the American Physical Therapy Association's Combined Sections Meeting (APTA CSM). The presentation focused on therapy staff professional development, highlighting the work she and others completed in 2019 to help revamp Shirley Ryan AbilityLab's clinical ladder program for allied health professionals. When Shirley Ryan AbilityLab moved into its new research hospital in 2017, Kimberly led the Outpatient team, including all Outpatient Services, to ensure a smooth transition for patients.
Kimberly has served on advisory boards for research studies and partnered to integrate the first FDA-approved exoskeletons into clinical care. In 2010, she led operations on a clinical research study — with Arun Jayaraman, PT, PhD, Director, Max Näder Center for Rehabilitation Technologies and Outcomes Research — on Honda's Stride Management Assist device. Currently, she is working with Dr. Jayaraman on a similar study, integrating a different research device into outpatient and day rehabilitation clinical settings.
Kimberly received her Bachelor of Science in Kinesiology from the University of Illinois at Urbana-Champaign and her Bachelor of Science in Physical Therapy from the University of Illinois at Chicago.
Location
Shirley Ryan AbilityLab
355 East Erie
Chicago, IL 60611
Education & Professional Associations
Education

Credential

1994 - 1998

Kinesiology, University of Illinois at Urbana-Champaign

1999 - 2001

Physical Therapy, University of Illinois at Chicago
Professional Affiliations
Work History
2001 - 2002

Physical Therapist

Sherman Hospital