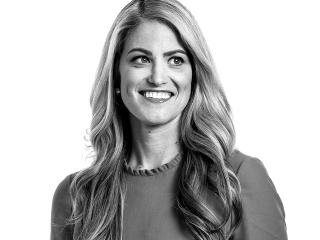 Katie Hartoin
Position
Vice President, Human Resources
Phone Number Description
Phone
About Me
About Me
Throughout her career, Katie Hartoin has championed employee career development. Currently, she directs day-to-day operations for Shirley Ryan AbilityLab's Human Resources department, overseeing talent acquisition, engagement, total rewards and HRIS for the organization's 2,000 employees. She applies best practices and cutting-edge solutions in her role while buoying Shirley Ryan AbilityLab's unmatched employee culture that embraces curiosity, discovery, compassion and inclusion. She encourages all interested candidates to visit the hospital's careers page to learn about available opportunities.
Katie has served in her current role since 2020. She joined Shirley Ryan AbilityLab (then, the Rehabilitation Institute of Chicago) in 2009 as Clinical Nutrition Manager, and then served in progressively expanded clinical and leadership roles. Most recently, she was Director of Food and Nutrition Services for the organization's 262-bed hospital. In this role, she grew the Food Service department by more than 40 percent while dramatically increasing patient satisfaction scores as they relate to dining services. She also led her team through a time of exciting transition during the move to Shirley Ryan AbilityLab's state-of-the art research hospital in 2017.
Katie earned a BS in both Dietetics and Nutrition in Industry with a minor in Business from The Ohio State University in Columbus, Ohio. She is also a Registered and Licensed Dietitian, and completed her dietetic internship at Edward Hines, Jr. VA Hospital.
Location
Shirley Ryan AbilityLab
355 East Erie Street
Chicago, IL 60611