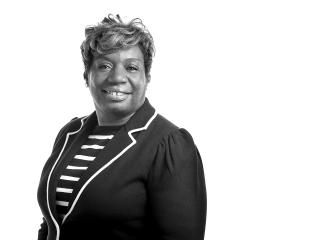 Jordess Lockett, RN, BSN, CRRN
Position
Admission Liaison
Phone Number Description
Email
About Me
About Me
Jordess Lockett joined the Shirley Ryan AbilityLab team in 1993. Jordess earned a bachelor's degree in nursing from University of Illinois at Chicago, is a Certified Rehabilitation Registered Nurse (CRRN), a member of the Rehabilitation Nurses Association and has worked in many areas of nursing.
In her role as an Admission Liaison, Jordess works with patients, families and referral sources (for example, physicians, case managers and social workers) to determine whether individual patients are ready to participate in rehabilitation. In collaboration with her team, Jordess provides recommendations and education for patients and families. She knows firsthand that our team at Shirley Ryan AbilityLab is passionate about making a difference in people's lives. Jordess enjoys seeing patients regain abilities they never thought they could recover.
Jordess lives in the Chicagoland area with her husband.
Location
Shirley Ryan AbilityLab
355 East Erie Street
Chicago, IL 60611
Education & Professional Associations
Education

Credential

University of Illinois Chicago - BS in Nursing
Affiliations and Certifications
Certified Rehabilitation Registered

Member of Rehabilitation Nurses Association