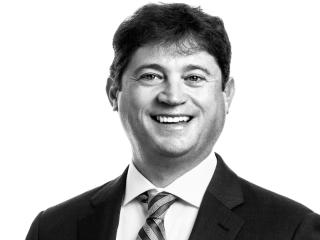 Joe Raicevich
Position
Vice President, Corporate Finance
About Me
About Me
Joe Raicevich is an experienced healthcare executive specializing in strategic finance and analytics. Passionate about improving global health, he has devoted nearly two decades of his career to the healthcare and the biosciences industries. He has extensive experience in financial planning, complex financial modeling and risk assessment, market analysis, operational adaptive strategies and statistical techniques. Joe is uniquely talented at analyzing and interpreting complex financial and other data into actionable information.
Joe joined Shirley Ryan AbilityLab as Vice President of Corporate Finance in June 2019. He is responsible for financial planning, debt management, investments, and financial and market analytics. His team also works closely on strategic initiatives such as payor contracting and business development ventures.   
Before joining Shirley Ryan AbilityLab, Joe served as Chief Financial Officer for the SCCA Proton Therapy Center in Seattle, Wash., where he played a key role in leading the organization though a major debt refinancing that resulted in more than $130 million in debt forgiveness. Previously, Joe spent six years in the corporate finance group at Seattle Cancer Care Alliance, where he specialized in risk analysis and financial planning. He also worked in the biotech and medical device industries at Amgen and Spacelabs Healthcare, respectively. 
In addition to his formal finance experience, he has written and evaluated several business/financial plans for startup ideas and serves annually as a judge of the Washington State University Business Plan Competition. 
Joe earned a BS in Biomedical Engineering from Washington University in Saint Louis and an MBA from the University of Washington in Seattle.
Location
Shirley Ryan AbilityLab
355 E Erie St
Chicago, IL 60611
Education & Professional Associations
Education

Credential

Master of Business Administration, University of Washington, Seattle, WA

Bachelor of Science in Biomedical Engineering, Washington University, St. Louis, MO