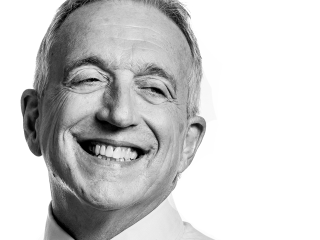 Glenn Paustian, SLP
Position
Director, Inpatient, Allied Health, Adaptive Sports and Fitness Programs
Phone Number Description
Phone
About Me
About Me
Glenn Paustian directs clinical therapeutic evaluation and treatment of inpatients with a wide variety of diagnoses and impairments — from traumatic brain and spinal cord injury to stroke, amputation and cancer-related impairment. Glenn also oversees areas of the hospital that support patients, patient families and staff, such as Psychology, Patient Family Counseling, Spiritual Care, Therapeutic Recreation, Volunteer Services and the LIFE Center.  
Additionally, Glenn directs Shirley Ryan AbilityLab's Adaptive Sports & Fitness Programs, championing individuals with physical disabilities at the local, national and international levels. The robust sports programming trains athletes across more than 20 adaptive sports and of all skill levels — from those interested in learning a new sport to athletes wishing to compete at the Paralympic level. Fitness programming is offered at Shirley Ryan AbilityLab's specially equipped fitness center designed for people of all abilities. Specialized equipment and a team of exercise physiologists offer opportunities for individuals with disabilities not found in community fitness programs.
Glenn began his career as a practicing Speech-Language Pathologist at the Rehabilitation Institute of Chicago (now Shirley Ryan AbilityLab) more than 40 years ago. In addition, he has taken a leadership role in various research projects focused on pediatric dysphagia (feeding and swallowing disorders).
Glenn received his BA in Psychology from Loyola University of Chicago and his MA in Speech Language Pathology from Northwestern University.
Location
Shirley Ryan AbilityLab
355 East Erie
Chicago, IL 60611
Education & Professional Associations
Education

Credential

1968 - 1972

BA in Psychology Loyola University Chicago

1973 - 1975

MA in Speech Language Pathology Northwestern University

1983 - 1989

Educational Psychology National Lewis University
Affiliations
Board Member

Judd Goldmann Adaptive Sailing Foundation, 2010

Educational Committees, Continuing Education

American Speech Language Hearing Association, 2005 - 2010
Work History
1975 - 1978

Child Development Specialist, Division of Child Psychiatry

Children's Memorial Hospital

1978 - 1982

Pediatric Speech Language Pathologist, Supervisor

Rehabilitation Institue of Chicago

1982 - 1999

Director, Speech Language Swallowing Disorders

Children's Memorial Hospital