Not Finding What You're Looking For?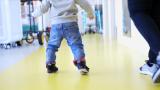 Born just 25 weeks gestation, Matar was diagnosed with CP, epilepsy and hydrocephalus. His parents were told he wouldn't survive, a fate they couldn't accept.
Patient Story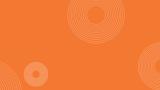 Leading the world advancing the knowledge of conditions affecting function and development of children, our Center is the only one of its kind in the Midwest.
Innovation Center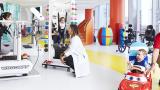 We lead in rehabilitation care for children from infancy through adolescence.
Condition