Not Finding What You're Looking For?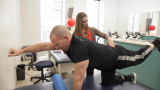 We address chronic pain through our dedicated Pain Management Center as well as cases of acute or short-term pain in our outpatient and DayRehab pain programs.
Condition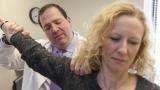 Helping patients manage their pain and improve quality of life through interdisciplinary treatments and developing long-term strategies and plans.
Service

Attending Physician
Assistant Professor of PM&R - Northwestern University Feinberg School of Medicine