Not Finding What You're Looking For?
AbilityLab has physicians who specializes in the evaluation and treatment of spine, sports and musculoskeletal injuries.
Condition Area of Assessment
Stress & Coping

Time
minutes , 15-20 Minutes
Assessment Type
Patient Reported Outcomes
cost
$0.00

Rehabilitation Measure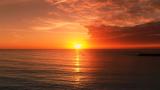 Relaxation techniques targeted at decreasing and managing tension are highly successful in the reduction of stress, and also are effective in reducing pain.
Article