Not Finding What You're Looking For?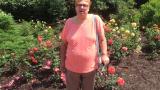 Terri Marcus, 65, was living an active life. But shoulder pain steadily increased to the point where she had difficulty doing basic tasks. That's when she turned again to RIC for help managing her pain.
Patient Story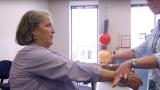 Our Pain Center's interdisciplinary program has been recognized as a Center of Pain Excellence by the American Pain Society and help Janet establish effective, long-term pain management techniques.
Patient Story