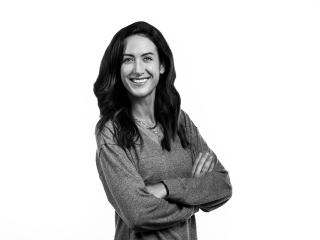 Meghan Morrow OTR/L
Clinical Research Project Manager
Interested in this profile?
About Me
Meghan started her career in research in the robotics lab at RIC working to develop high tech, low cost devices for individuals who sustained a stroke or TBI. She moved to Colorado to pursue new education in critical care, program development and quality improvement. There she worked closely with her team to develop new protocols for people who sustained SAH, delirium prevention, minimally conscious interventions for patients off sedation and COVID recovery. Meghan returned back to Chicago as the clinical lead of Alexian Brothers Rehabilitation Hospital until she connected with Monica Perez. Now Meghan is the Project Manager for Monica Perez and enthusiastically back in research with a passion for creating the evidence clinicians use to base treatment.
Research Interests include:
Intermittent hypoxia for upper extremity recovery
High intensity stimulation for individuals who sustain spinal cord injury.
Robotics and neurological recovery.
High intensity upper extremity training
Location
Shirley Ryan AbilityLab
355 East Erie Street
Chicago, IL 60611
Education & Training
Education

Credential

2005

Western Michigan University
Professional Affilations
American Occupational Therapy Association

Journal of Critical Care
We use biomechanics as a framework for investigating how we move and control our arms and hands following injuries and impairments.
view lab