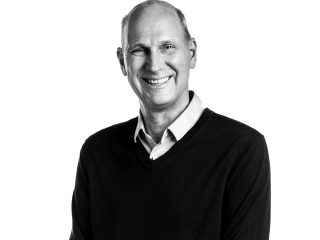 Martin Oudega PhD
Research Scientist IV
Professor, Physiology and PTHMS, Northwestern University
Research Health Scientist, Hines VA Hospital

Interested in this profile?
About Me
Dr. Martin Oudega has received his PhD from the University of Leiden in Leiden, The Netherlands.  Dr. Oudega completed postdoctoral fellowships in Neurobiology at the University of California at San Diego, La Jolla, California and at the Miami Project to Cure Paralysis at the University of Miami School of Medicine, Miami, Florida. He was an assistant professor in Neurological Surgery at the University of Miami School of Medicine and in Neurology at the Johns Hopkins University School of Medicine, and assistant Professor in Physical Medicine and Rehabilitation, Neurobiology and Bioengineering at the University of Pittsburgh, Pittsburg. Dr. Oudega was the director of the Animal Injury and Repair laboratory at the International Center for Spinal Cord Injury at The Kennedy Krieger Institute, Baltimore, Maryland.
Dr. Martin Oudega's research interests are in designing strategies to promote recovery after spinal cord injury using transplantation of repair-supporting cells such as bone marrow stromal cells or Schwann cells. We combine cell transplantation with interventions that decrease the naturally occurring growth-inhibition. Gene therapy and biomaterials (artificial or natural) are being used to promote repair directly and to augment the reparative abilities of cell transplants.
Location
Shirley Ryan AbilityLab
355 E. Erie St.
Chicago, IL 60611
Education & Training
Education

Credential

PhD, University of Leiden - Leiden, Netherlands

Postdoctoral Fellowships (Neurobiology), Universityof California in San Diego - La Jolla, California
Grants
MAXIMIZING SPIKE - TIMING DEPENDENT PLASTICITY AFTER SPINAL CORD INJURY

5I01RX001807-04 , Miami VA Health Care System, 2018

MECHANISMS OF 6-AN FACILITATED SCHWANN CELL-ASTROCYTE INTERMINGLING

1R21NS101298-01A1, UNIVERSITY OF MIAMI SCHOOL OF MEDICINE, 2018

MAXIMIZING SPIKE - TIMING DEPENDENT PLASTICITY AFTER SPINAL CORD INJURY

5I01RX001807-03, MIAMI VA HEALTH CARE SYSTEM, 2017