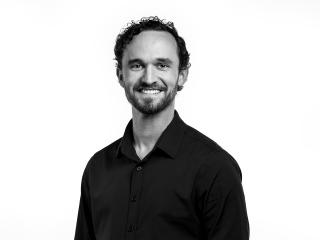 Kyle Embry, PhD
Postdoctoral Research Fellow
Interested in this profile?
About Me
Dr. Embry is a postdoctoral research fellow within the Max Näder Lab for Rehabilitation Technologies and Outcomes Research (RT&O) Lab, one of the core labs of the Center for Bionic Medicine at the Shirley Ryan AbilityLab. He will be working on two main projects: (1) developing a computer vision and machine learning approach to quantify motor function performance in real time for people with Parkinson's disease and (2) developing another machine learning algorithm to detect that someone is about to fall based on accelerometer readings from their hips.
Dr. Embry received his PhD in Mechanical Engineering from the University of Texas at Dallas, where he developed control systems to create more agile powered prosthetic legs. In his free time, Kyle enjoys rock climbing and ballroom dancing.
Location
Shirley Ryan AbilityLab
355 E. Erie St.
Chicago, IL 60611