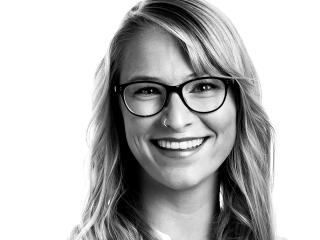 Amanda Shorter, MS
PhD Candidate
Email
alshorte@u.northwestern.edu
Interested in this profile?
About Me
Amanda Shorter received her BAS degree in Mechanical Engineering from the University of Waterloo, located in Ontario Canada, during 2015. As an undergraduate student, she worked at the Hospital for Sick Children in the Center for Image Guided Innovation and Therapeutic Intervention. Her work focused on the mechanical design of pediatric neurosurgical continuum robots. Amanda was recognized as the 2015 Sandford Fleming Foundation Award recipient for her outstanding contributions throughout her multiple work placements. Currently, she is pursuing a PhD in Biomedical Engineering.
Her primary research interests include changes to biomechanics and neural control of movement in the presence of pathology, system identification, and related applications to design and control of biomimetic assistive technology. She conducts her research within the Center for Bionic Medicine at the Shirley Ryan AbilityLab as well as at the Human Agility Lab of Northwestern University.
Location
Shirley Ryan AbilityLab
355 East Erie
Chicago, IL 60611