Body
An estimated 40-60% of stroke survivors experience upper extremity impairments that impact their independence and quality of life. These impairments result primarily from abnormal neural firing patterns in the central and peripheral nervous systems. As a result, stroke survivors have difficulty initiating, performing, and terminating movements.
In past work, we have observed that current therapy practices, focused largely on repetitive practice of certain movements, do not fully incorporate current understanding of the mechanisms of impairment following stroke.
The goal of this research project is to investigate the potential of a novel collaborative technology that combines biofeedback of two neural signals — electroencephalography (EEG), which records electrical activity of the brain, and electromyography (EMG), which records muscle activity — to promote movement therapy. The system will enhance therapy by monitoring these critical signals that the therapist cannot detect, while providing the flexibility for the therapist to direct the training.  We envision the therapist and system working symbiotically to maximize benefits for the stroke survivor.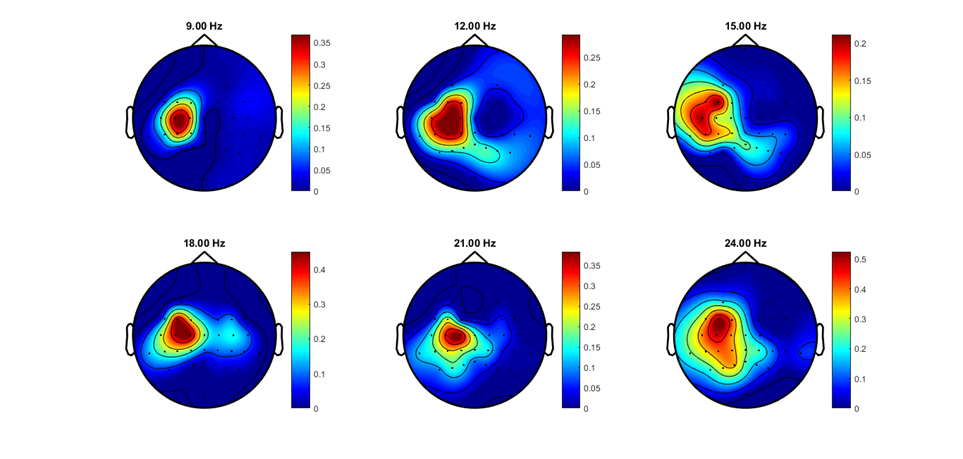 Research participants will use EEG signals to initiate movement of a soft, actuated hand orthosis (the VAEDA Glove), which they will subsequently control with EMG signals during task execution and termination. The VAEDA glove, driven by muscle and voice movements, was designed to be flexible/portable for hand-focused therapy post-stroke.
Our working hypothesis is that by synergistically combining EEG and EMG feedback, patients will develop targeted control of these neural signals, potentiating the functional impact of each form of feedback. To our knowledge, this approach represents the first attempt at training neural patterns from initiation to task completion.
Within the current funding period (2018-2023), we will:
Integrate EEG and EMG systems to enhance training of neural control throughout the movement. Based upon input from stroke survivors, caregivers, and clinicians, we will design the combined system for clinical use.
Perform a pilot study to assess system performance and to examine the potential of combining EEG and EMG systems.
Introduce the system into clinical practice at the Shirley Ryan AbilityLab as part of the large observational study. We will monitor the factors influencing therapists' decisions to use the system, the rate of uptake, and the types of patients for whom therapists find the system useful.
Team Members
Body
Derek Kamper, PhD, North Carolina State University/University of North Carolina at Chapel Hill 
David Reinkensmeyer, PhD, University of California, Irvine
James Ailsworth, MS, North Carolina State University/University of North Carolina at Chapel Hill 
Consultants
Sumner Norman, PhD, California Institute of Technology
Jonathan Wolpaw, MD, National Center for Adaptive Neurotechnologies
Dennis McFarland, PhD, National Center for Adaptive Neurotechnologies
Body
The contents of this webpage were developed under a grant from the National Institute on Disability, Independent Living, and Rehabilitation Research (NIDILRR grant number 90REGE0005-01-00). NIDILRR is a Center within the Administration for Community Living (ACL), Department of Health and Human Services (HHS). The contents of this webpage do not necessarily represent the policy of NIDILRR, ACL, or HHS, and you should not assume endorsement by the Federal Government.