Body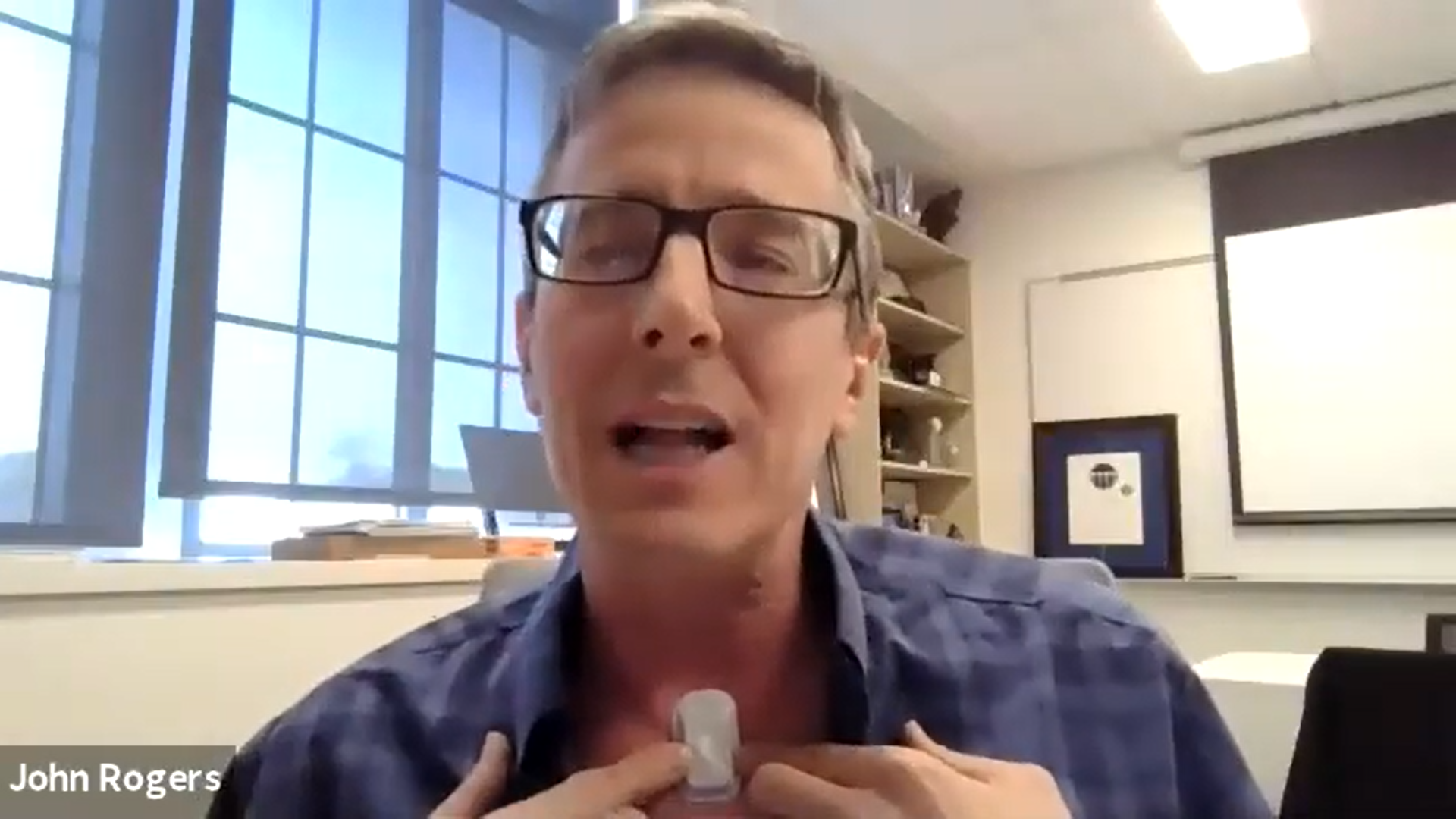 Collaborator John Rogers, PhD of Northwestern University recently joined an online panel to discuss healthcare innovations that have occurred during the COVID-19 pandemic. The discussion was hosted by the Farley Center for Entrepreneurship and Innovation.
Rogers described how his team collaborated with researchers at the Max Näder Center for Rehabilitation Technologies and Outcomes Research to develop a wearable sensor that monitors early signs and symptoms associated with COVID-19, as well as the progression of symptoms in patients. To develop that technology, researchers modified an existing technology they had previously designed that monitors speech patterns and swallowing events in individuals recovering from stroke.
"We've been thinking pretty deeply about what would be possible if we could create forms of electronics that are radically different than those that form the basis for consumer gadgetry — say your smartphone or your laptop — into platforms that are intrinsically biocompatible, not only from the standpoint of the material but also the geometries, the form factor, and the mechanics," Rogers said.
The full panel discussion can be viewed online at Northwestern Engineering News.