Body
April is Limb Loss Awareness Month, an event established in 2011 by the Amputee Coalition in order to raise awareness and empower those affected by the condition to share their stories.
Our research group, the Center for Bionic Medicine, supports this mission by developing technologies and procedures for people with limb loss and other physical disabilities. In recognition of Limb Loss Awareness Month, we compiled a list of facts about prosthetic limbs and some of the causes of limb loss.
Causes of Limb Loss
Body
Some people are born with limb loss (congenital limb deficiency), while others may lose limbs due to infections, trauma, cancer, or complications that arise in blood vessels. One highly-cited research article projects the number of people with limb loss in the United States could double — from the 1.6 million people estimated in 2005 to 3.6 million in 2050 — largely due to vascular disease often caused by diabetes.
A Global Health Issue
Body
Worldwide, access to prosthetic care is limited. The World Health Organization estimates that 30 million people are in need of prosthetic and orthotic devices — yet more than 75 percent of developing countries do not have a prosthetics and orthotics training program in place, often leading to poorer clinical coverage of patients.
History of Prosthetics
Body
Some of the earliest prosthetic limbs date back to ancient Egypt, though many researchers cite the Civil War as being a time of great advancement in technology and procedures for people who lost limbs in battle. This trend has continued in times of war, as limb loss is becoming more common in the battlefield due to improvised explosive devices (IEDs) and roadside bombs that can inflict grievous injuries. The Army reports that since 2001, 1,641 service members have lost a major limb (hands, arms, legs, feet) during the wars in Iraq and Afghanistan — some have even lost multiple limbs. But some hope emerged in 2016, which marked the first year without a combat amputation since 2001.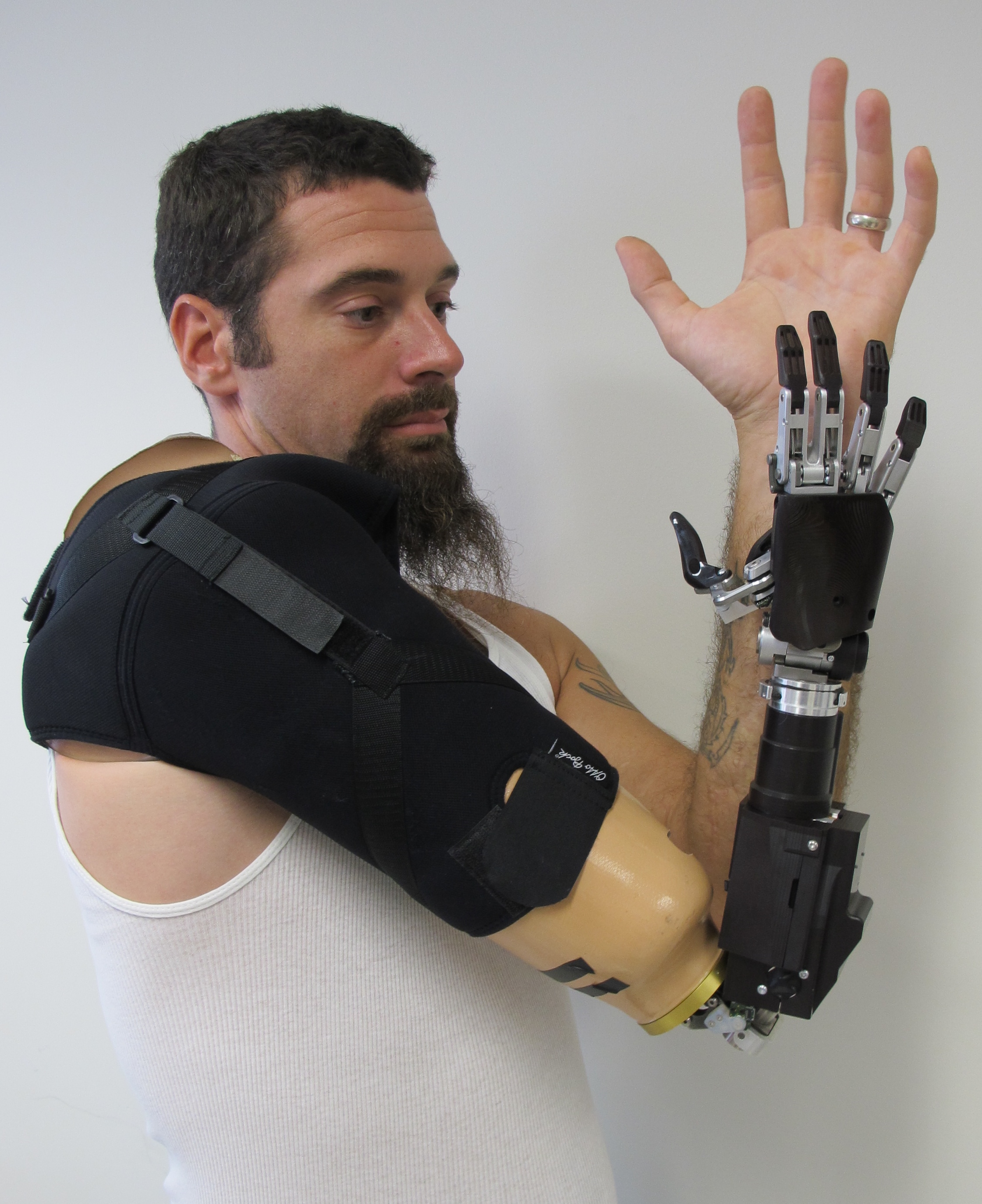 The Center for Bionic Medicine partners with the National Institutes of Health, National Institute on Disability, Independent Living, and Rehabilitation Research, and the Department of Defense in order to develop and evaluate procedures and technologies for civilians and wounded veterans. Some of our work focuses on improving how people can control their prosthetic limbs, while other projects focus on developing lighter-weight powered prosthetic legs and arms.
Learning New Skills Post-Amputation
Body
Learning to use a prosthetic limb will take time — and therapy — but it can also open up new opportunities to explore different passions. Occupational and physical therapy will be important foundations for learning how to use a prosthetic limb safely and properly. While recovering from limb loss is no doubt challenging, through support and therapy, many amputees say they have learned to explore new passions.
Last year, Paralympian Patrick Byrne spoke at a Limb Loss Awareness Month event about the importance of trying new things in life. Byrne won a gold medal as part of the USA sled hockey team in 2002 and is also an avid golfer. "I never golfed when I had two legs. I never played hockey with two legs. And thanks to the Shirley Ryan AbilityLab, I got involved with all these sports that helped turn my life around," he said. "It's really incredible. You think your whole world has ended. And your whole world just re-opens once I became a part of the organization right here."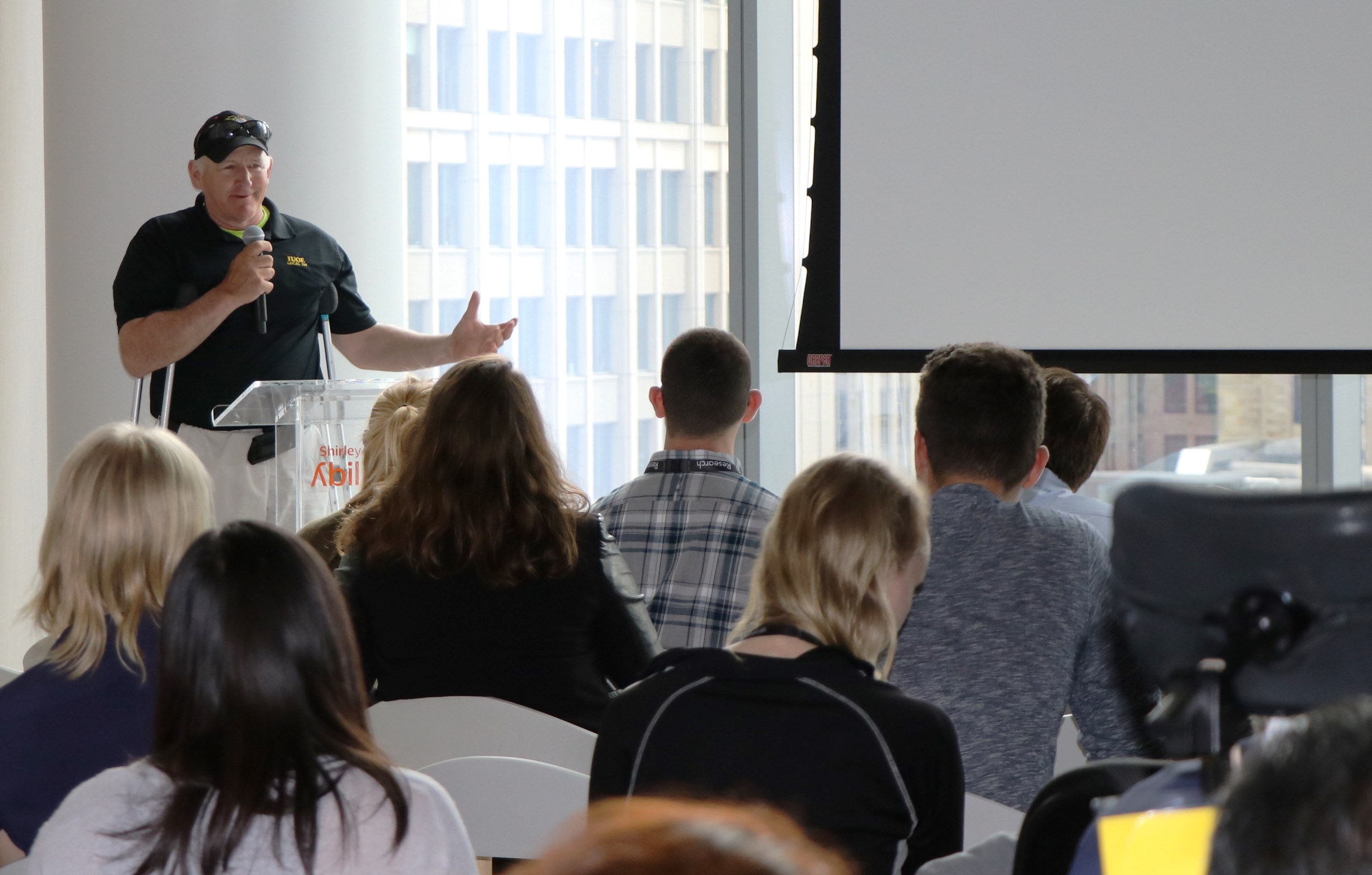 Importance of the Socket
Body
Prosthetic devices with microprocessors and other advanced features are being developed, but regardless of the system used, these devices still need to connect to the body properly. Most prostheses attach to the body through a socket, a cover custom made to fit around a person's amputated limb, almost like a glove.
A clinician who specializes in this skill — a prosthetist — will work with patients to take measurements of their limb and mold a socket specifically for that patient. They will also work with patients as they learn to use the device and as they age — prosthetic parts may break down, the amputated limb may change in size over time, and a patient may also experience skin conditions caused by movement of the socket.
Prosthetic Maintenance Over Time
Body
Prosthetic limbs need to repaired, just like a car requires maintenance and oil changes. Sometimes parts of the prosthesis, like the socket or liner, need to be repaired or adjusted, depending on the type of prosthesis used and other factors.
Treatment for Post-Amputation Pain
Additional Resources